How Can Uninstall Dell Getting Started Guide from Dell Device?
Not sure whether the Dell Getting Started Guide can be removed or not? And how to uninstall Dell Getting Started Guide from PC? These knowledge and removal guides will help you.
o maybe you can find a good solution to remove the driver smoothly from your computer.

About Dell Getting Started Guide
Dell Getting Started Guide is a bundled app on Dell devices. When you get a new Dell computer, you will find that it has been already installed previously. This program offers specific instructions for setting up users' equipment, and help them get how to use the device quickly. It might be necessary for those people who are new to the computer. If you have been use computer for a long time, you can consider to uninstall Dell Getting Started Guide from your Dell PC. It will no do any harm to your computer system either cause further issue.
More details about the app:
Official website: www.dell.com
Installation folder by default: C:\Program Files\Dell\Dell Welcome\
Program's executable file: welcome.exe
Name: welcome
Uninstaller: MsiExec.exe
Related files: Factory.exe, matom.dll (by Nokia), mdatastore.dll (by Nokia), mmtptransfer.dll, msyncmltransfer.dll, mevent.dll, mitems.dll, nokiamserver.exe, sqlite3.dll, sml.dll – PC Connectivity Solution (SyncML RTK Module).
Simple guides to uninstall Dell Getting Started Guide for common users
Disable and remove it with Windows' conventional way
Windows 8/8.1/10: Right-click on the Windows icon in the bottom-left corner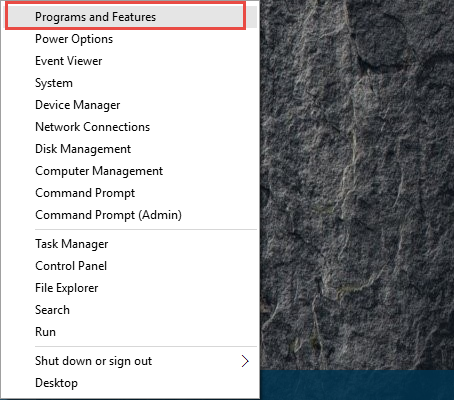 Windows 7/XP: click to open Start menu — click Control Panel — click Uninstall a Program/Add or Remove Programs
After then, find and highlight Dell Getting Started Guide/welcome on the list
Click on Uninstall or Change/Remove tab
Next, follow the uninstall prompts to complete the standard removal on the PC
When finish, reboot the computer and log in as administrator
Navigate to the installed path of Dell Getting Started Guide, and then make sure everything related to the program has been erased
Click on Windows button, and type "regedit" in the box to open regedit/Registry Editor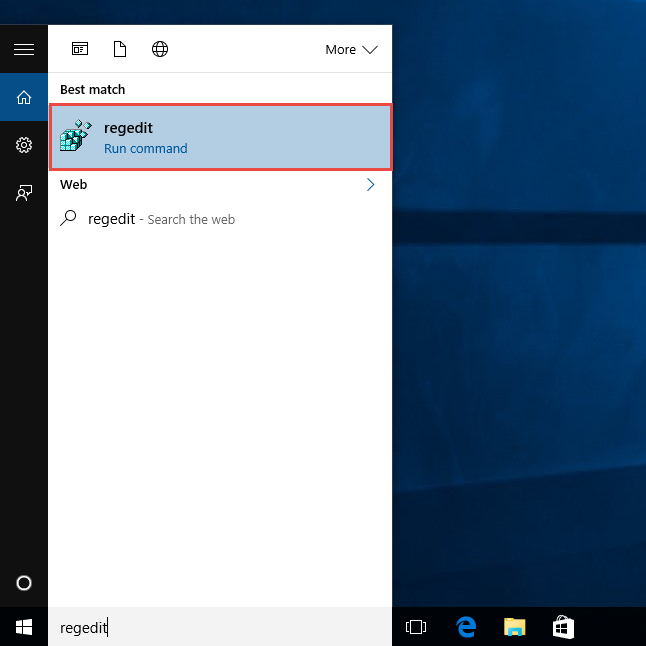 Expand registry groups on the left pane, and delete those registry entries related to the program you can found
When all of associated files have been erased, you will be able to totally remove Dell Getting Started Guide from your PC.
Some people might not clear which registry entry is the one that belonging to Dell Getting Started Guide. In this case, you should be very careful when trying to delete registry in system's Registry Editor. Removing mistake in this important database will easily cause serious issue on the system. Therefore, you can consider to export the registry for back up before doing any removal or modification of the registry entry.

Uninstall Dell Getting Started Guide with outstanding uninstaller
Smart app uninstaller is a popular way to uninstall program from PC. This third party removal tool can scan out all of associated files with its advanced scanning algorithm. After that, it offers a complete and force remove for these files. And you can complete the whole app removal very quickly. Bloatware Uninstaller is a professional tool that can remove the program from Dell PC with very simple steps.
For more details about this way of removal, you can check these instructions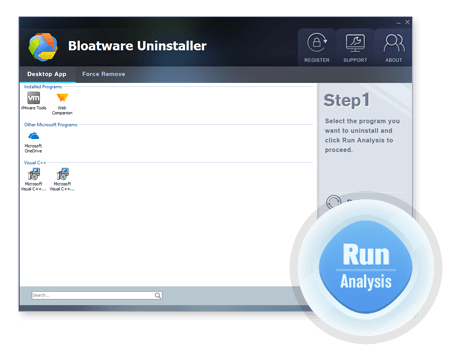 Firstly, start Bloatware Uninstaller installed on the computer
Select Dell Getting Started Guide on its main interface, and then click Run Analysis, all of associated files and registry entries will be scanned and listed
Next, click on Complete Uninstall button to activate the removing process, and follow the uninstall wizard to finish the first step or normal removal
Restart the computer as it suggested, and open Bloatware Uninstaller again, it will automatically detect all of leftovers on the computer
Click on Delete Leftovers to clean all of files left behind, thus one will be able to remove Dell Getting Started Guide thoroughly on the PC
Get more intuitive instructions with this YouTube video:
A professional uninstall tool is able to make different kind app removal easier, especially for the common users. So, people can easily learn how to do and totally get rid of a program like uninstall Dell Getting Started Guide with ease.