How to Uninstall Asana for Windows PC Completely?
Do you want to uninstall Asana from Windows but you are worried you can't get rid of all its associated components completely? Do you wonder to know the easiest way to uninstall any unwanted apps from Windows like a pro? Then this guide will allow you to understand what you should do to succeed in uninstalling an app that you want to uninstall.



Or maybe you have uninstalled Asana on your own and you need to clean out leftover files, then this guide will also allow you to understand the ins and outs of how you can remove an app's leftovers successfully.
What is Asana?
Asana is a notable and powerful project management app for helping people create and manage tasks efficiently, keep all projects organized and clearly know what to do no matter where they are. If you want to become a great project manager and feel effortless in managing team projects and task, then an industry-standard project management app is a necessary tool to enhance your project management productivity and reach your goals. And whether you need to fully manage your tasks or organization this Asana give everything you need to be a success on project management.


Asana functions and features:
Asana helps to keep team's work well organized and keep all collaborative tasks consistency. Asana allows users to share their works in one place so that every member of this team can view and collaborate at anywhere.
Asana supports the list view format for helping teams clearly see and understand what they need to do, which task should be a priority, and the due time when this task should be finished.
Asana also builds timeline function to help individuals and teams see how their works and tasks map out as time goes by. No matter which type of task you want to see, dependent tasks, overlapping tasks, or unscheduled tasks, Asana's timeline gives you a clear map. And this will be very helpful for teams create the next practical and performable plans.
Asana comes with an easy to use and intuitive boards. The boards pays a concentrate on your every task currently at hand. And regarding to the important thing of each stage of task and what is getting stuck, Asana will let you see through at first glance.
Asana gives you a comprehensive reporting, so you as a manager can clearly know what your team's progress is and how about the workload. You can get all the ream's work progress on the whole picture. You can share your status, and take advantage of real-time charts and visual highlights to give prominence to those potential issues, and make sure the whole work is on tracking.
Get Methods to Uninstall Asana from Windows Completely
If you want to uninstall Asana from any Windows computer on your own, then refer to the Method 1 about uninstalling Asana in manual way. If you want to uninstall Asana and delete all its leftovers completely without any effort, refer to the Method 2 about uninstalling Asana through an optimal uninstaller tool.
Method 1: Remove Asana Using Windows Built-in Uninstaller
Be able to uninstall Asana from Windows manually. Follow the step by step guidance to remove this Asana app from your Windows computer.
Step 1: To start uninstalling the target Asana program, we should make sure it is quit on your PC, and nothing associated with the program is running in the Background. And this is very easy to do, simply right-click on the Taskbar > select Task Manager from the pop-up menu options.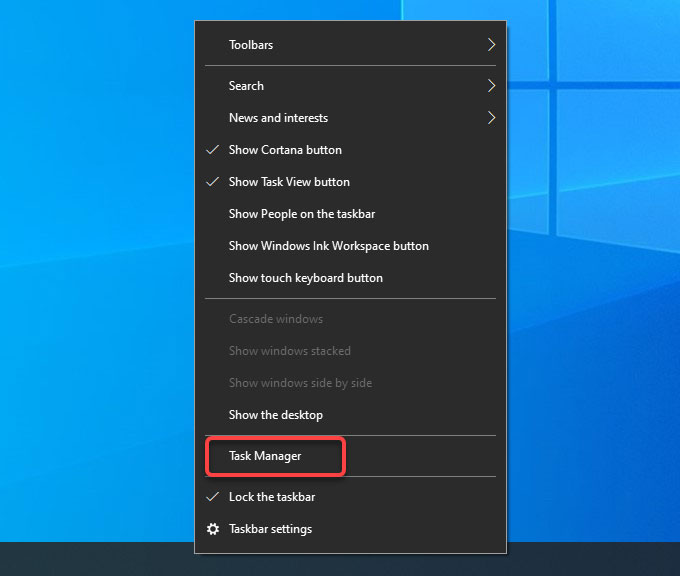 From the Task Manager window > select the Asana program > click End Task.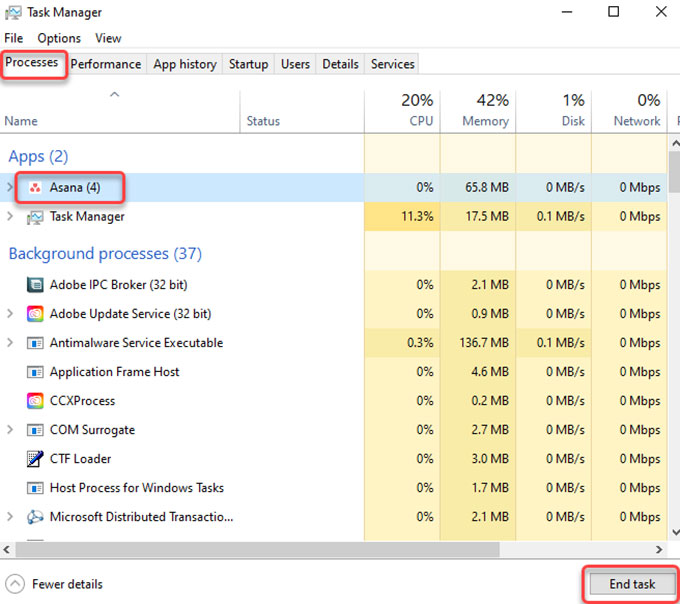 Step 2: Right-click the Start menu > select Programs and Features or Apps and Features.
Please note: You will see Programs and Features at the top of the pop-up menu if you are on Windows 7. You will see Apps and Features at the top of the pop-up menu if you are on Windows 10.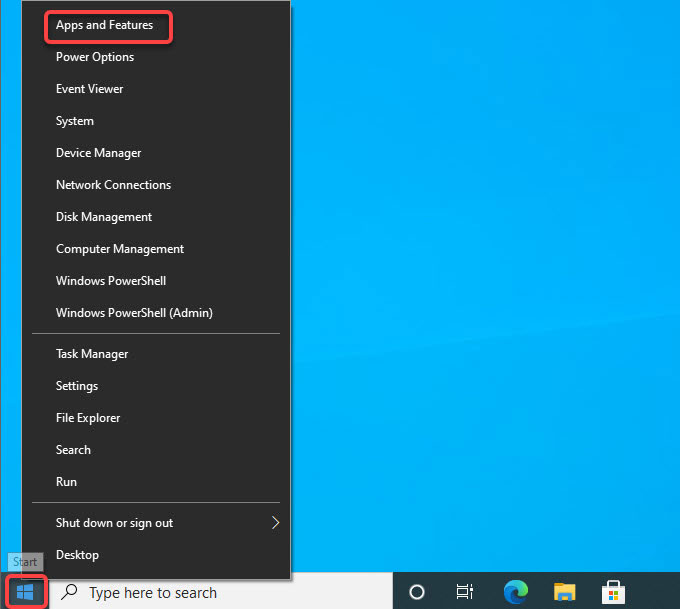 Step 3: Now, the Apps and Features window is presenting in front of you. If you are looking at the Apps and Features window, click the Asana app that would like to uninstall > click Uninstall.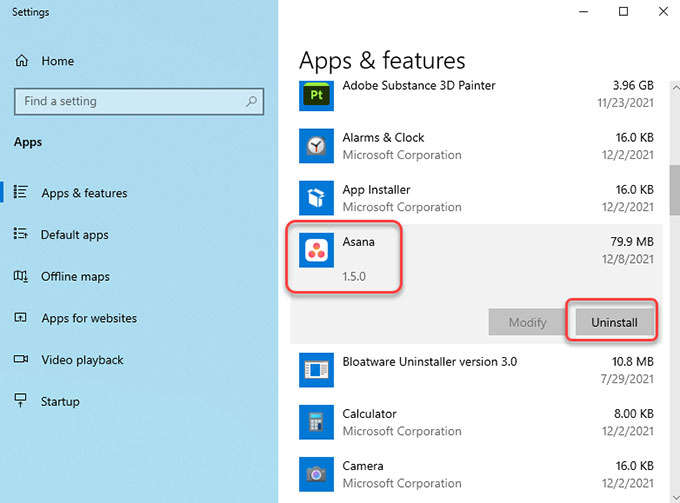 However, if you are on Programs & features window, scroll down to select the Asana program and then click Uninstall.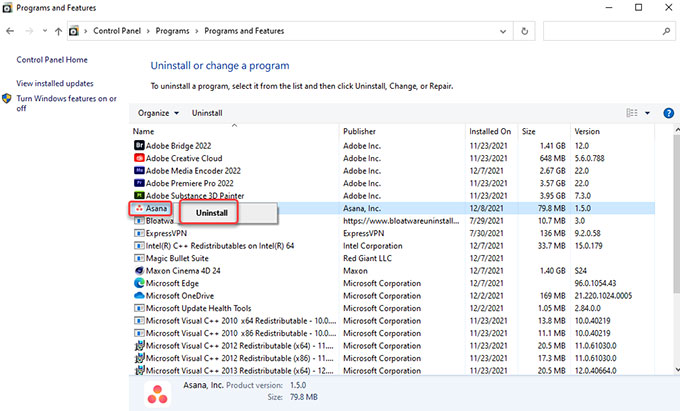 Step 4: Nextup, click Yes to make sure that you are ready to uninstall this Asana app from your computer. Follow the pop-up prompts to get this app removed.
Step 5: It is the time to get rid of Asana leftover files. Press Windows + R keys together to open Run > enter regegit in the open box and press Enter key.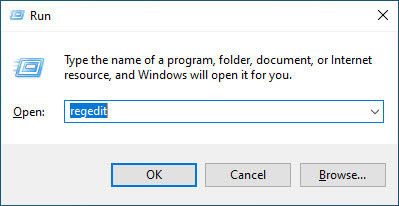 Step 6: Click Edit > click Find… fill in Asana name > click Find Next. In the search results, find out and delete files relevant with the Asana program. However, you should be careful when you delete the Asana registry, any system entries deletion may bring you into more troubles.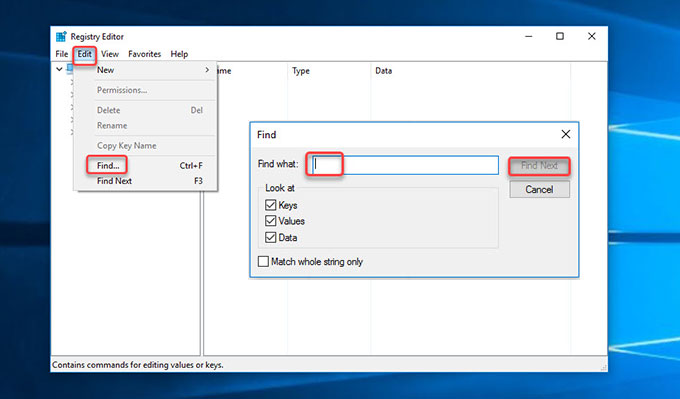 Method 2: Uninstall Asana Using Optimal Uninstaller Tool
Get how to completely uninstall Asana through the provided Bloatware Uninstaller. Get how to remove an app with a few clicks, without having to handle everything in person.
Step 1: Launch Bloatware Uninstaller > select the Asana program > click Run Analysis.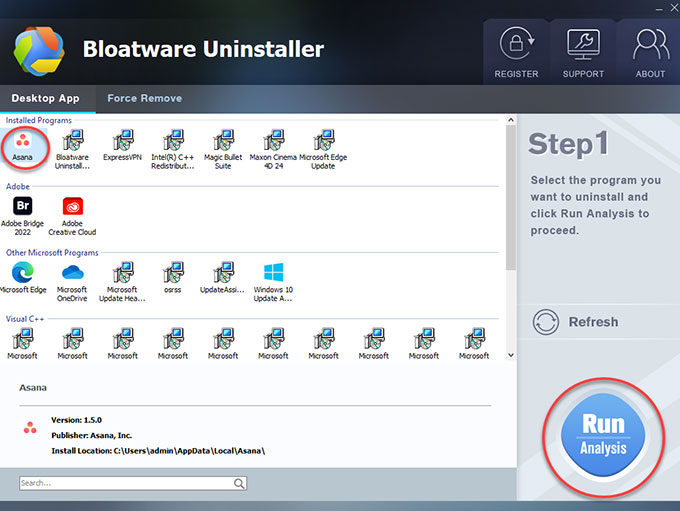 Step 2: Click Complete Uninstall > click Yes to continue uninstalling the Asana program on your Windows computer.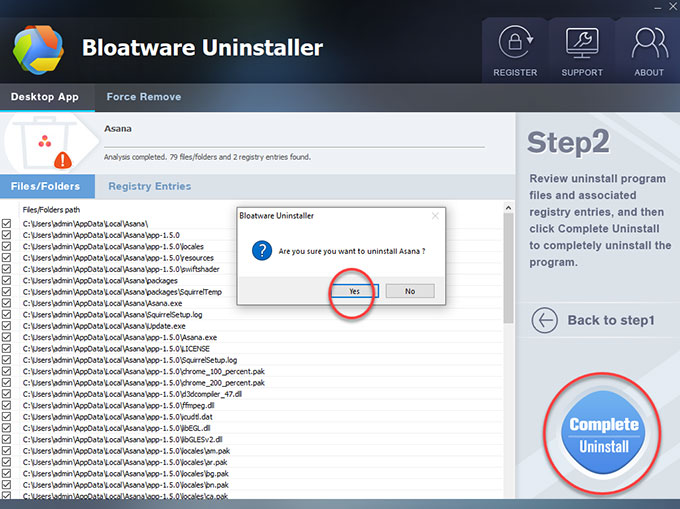 Step 3: Click Scan Leftovers to start deleting Asana leftovers.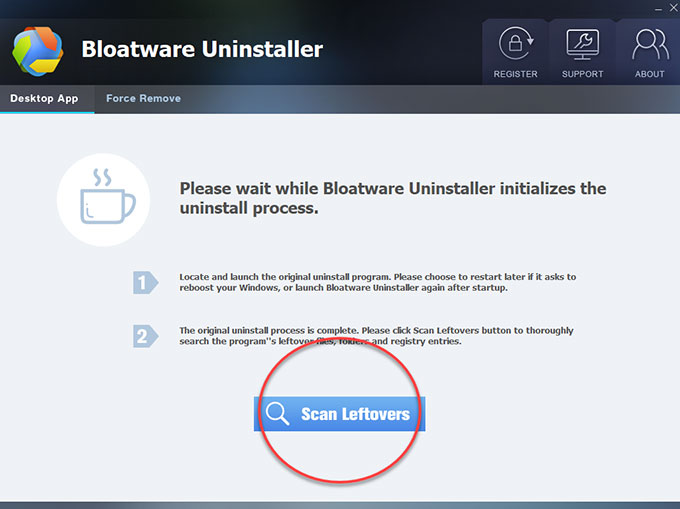 Step 4: Click Delete Leftovers > click Yes and Bloatware Uninstaller is deleting all leftover files and registry entries associated with the Asana program.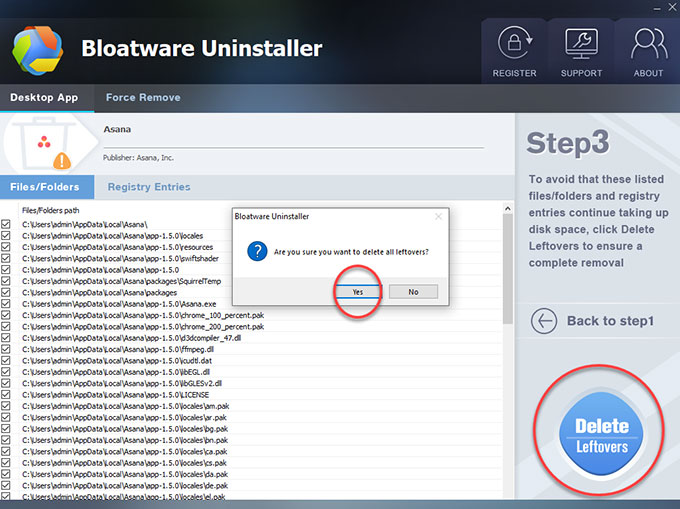 Step 5: Now, the Asana program and all its associated files are completely removed. Click OK > click Back to Step 1 to have a check. And then Restart your Windows PC to apply the change.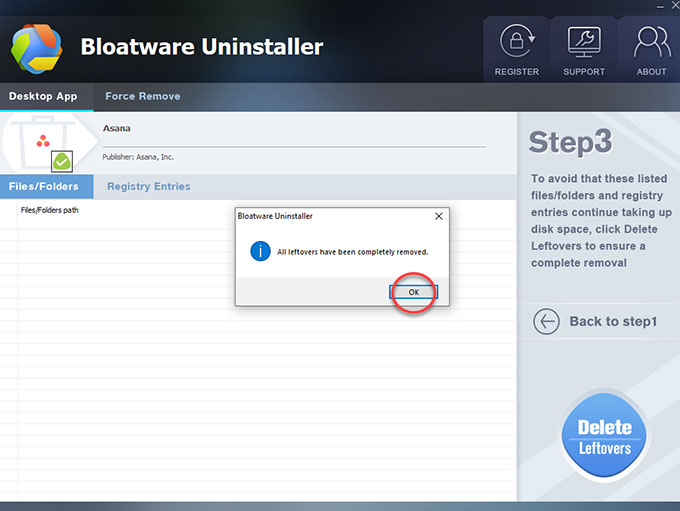 Video: Look at how to uninstall Asana using Bloatware Uninstaller:
Warm tips:
If you are wondering how to download the mentioned Bloatware Uninstaller app to your Windows computer, then simply click the following button to get it in no time. Don't miss out on utilizing this Bloatware Uninstaller tool to uninstall Asana and any other unwanted programs from any Windows-based PC with a few clicks. Save a lot of time and power, be able to uninstall an app completely, and faster.