How to Uninstall Any.do from Windows Completely?
Have you ever been on the search for a method that would uninstall Any.do from your Windows computer completely? Have you ever always been looking for a solution that can make your any apps uninstall easier? Or are you the type of user that absolutely dreads uninstalling and wishes there was a way to uninstall any unwanted apps like a pro? If yes, then this guide is for you.


What is Any.do?
Any.do is a famous project management app that delivers users incredibly flexible, well designed, and feature-rich work management tool. The main goal is to increase every user's work productivity, effectiveness no matter what complex projects or tasks you are working on. Whether you want to really maximize your project planning, set weekly goals, keep yourself motivated and productive, facilitate digital collaboration, or more other project management features and functions, Any.do can cater to all that needs beyond your expectations.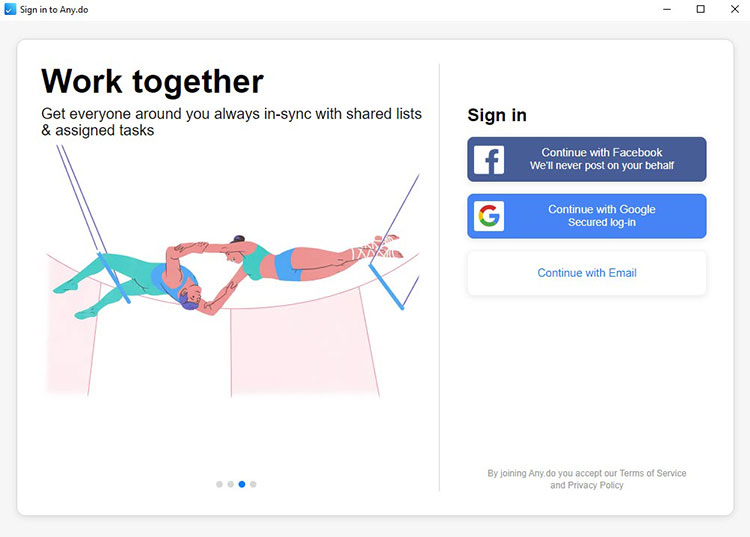 Any.do also is a free based app so that everyone won't have to pay a cent to experience the standard features. The free version of Any.do basically caters to all your needs of collaborating, managing projects, assigning tasks to different workers, transferring files, interacting with your team, building your own private projects, and increasing productivity & effectiveness. No matter who you are, and no matter what working or task you are on, Any.do helps you be ready to work your way. Thus, if you have been always looking for a superb project management tool for building your projects, planning goals, making your work more efficient, and less time consuming, this Any.do app will be a good start. And whoever you are, entrepreneurs, business owners, project managers, teachers, students, or anyone who wishes to improve productivity, Any.do promises to make your tasks and projects management in the way that serves you best and won't let you feel disappointed.
What you can do with Any.do:
Creating your boards
Adding members to your boards
Creating labels and filtering cards
Creating due date for your tasks
Showing tasks in a calendar view
Uploading attachments to your cards
Adding carefully-selected covers to cards
Moving and copying cards and lists
Sharing cards
Taking advantage of card templates
Using Dropbox power up
Adding calendar power up
Designing a project specific workflow
Using checklists and subtasks
… much more
How to Uninstall Any.do from Windows Based PC Completely?
Get how you can uninstall Any.do completely from any Windows based computer. Get how to remove a Windows program in manual way, and get to know a notable uninstaller tool and use it to uninstall any unwanted program and all relevant leftovers automatically.
Method 1: Remove Any.do on Your Own
Figure out how you can uninstall Any.do through the step-by-step manual guidance.
1. Before we start removing the Any.do program, we should make sure the program is closed and there isn't any activity running in the background. So we will start with Task Manger. Right-click the Start menu and click Task Manager from the pop-up menu options. In the Task Manager, click CPU tab > select the Any.do program and click Close or End Task.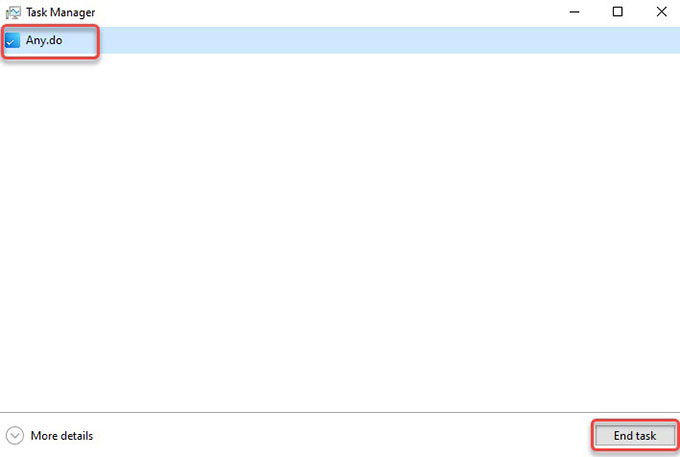 2. Right-click the Start menu to open Programs and Features or Apps and Features.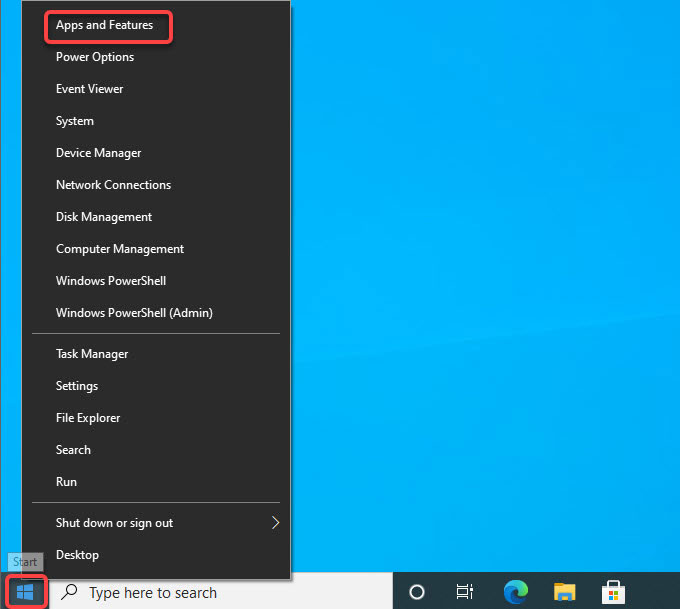 3. In the Programs and Features window, click or right-click the Any.do program that you are looking to uninstall > click Uninstall.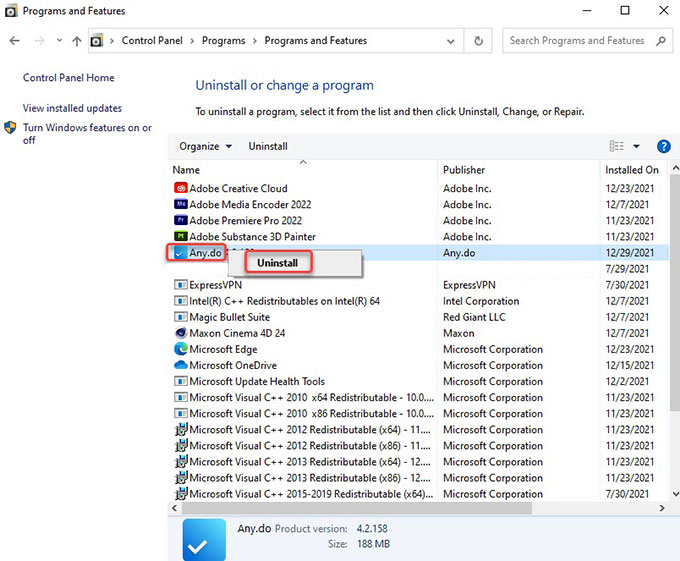 However, if you are on Windows 10, you can see a different interface that is called Apps & Features. Click the Any.do program > click Uninstall.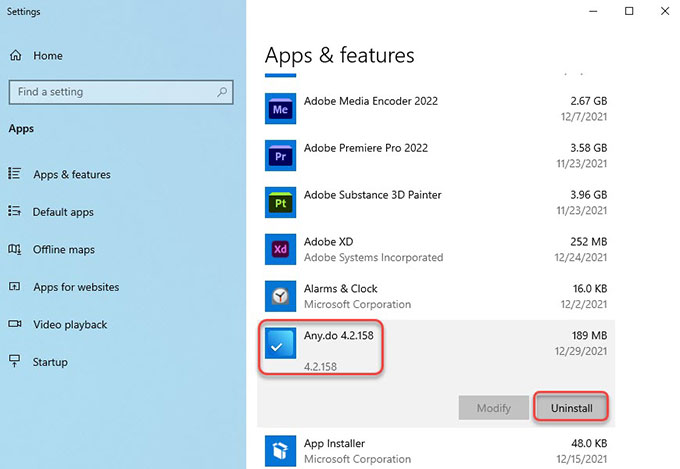 4. Click Yes to make it certain that you would like to uninstall Any.do right now. You then just need to follow the pop-up uninstall wizard to get the Any.do removed from your PC.
5. Next, you still need to find and delete all leftovers associated with the target Any.do program. And we will start with opening Registry Editor. Press Windows + R keys together to open Run, enter regegit in the open box and press Enter key.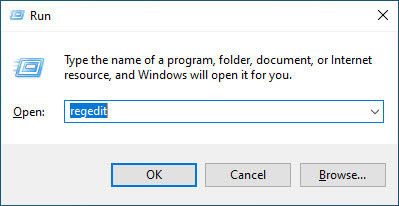 6. From the Registry Editor window, click Edit > click Find… fill in Any.do > click Find Next. From the search result, find and delete files relevant with the Any.do program.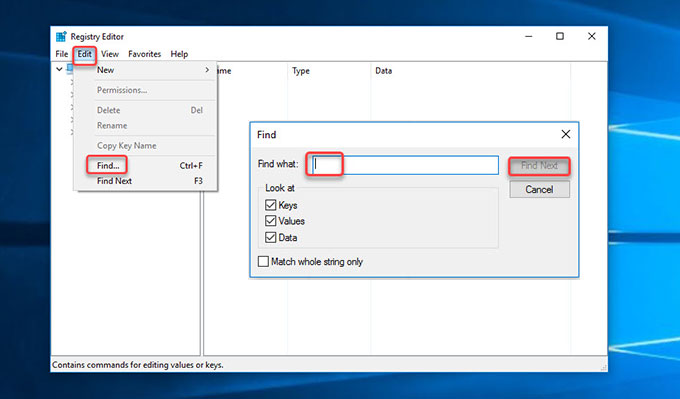 Method 2: Uninstall Any.do Using Bloatware Uninstaller
Look at how you can utilize Bloatware Uninstaller to uninstall Any.do with just a few clicks.
1. Launch Bloatware Uninstaller >click the Any.do program that you are ready to uninstall> click Run Analysis.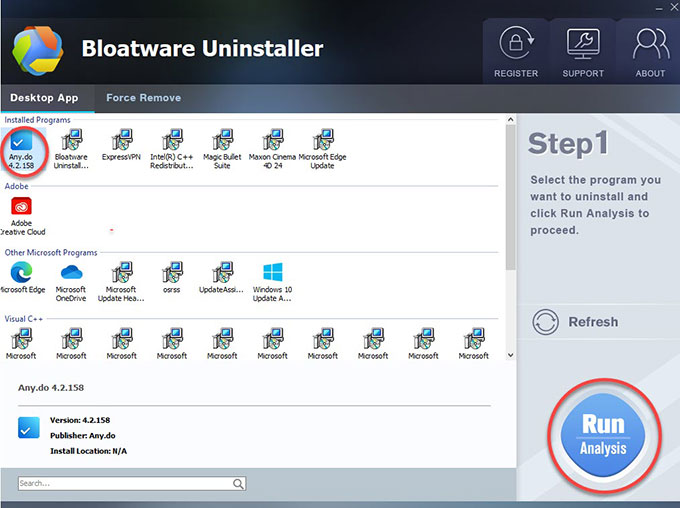 2. Click Complete Uninstall > click Yes to confirm that you would like to uninstall Any.do from your PC right now.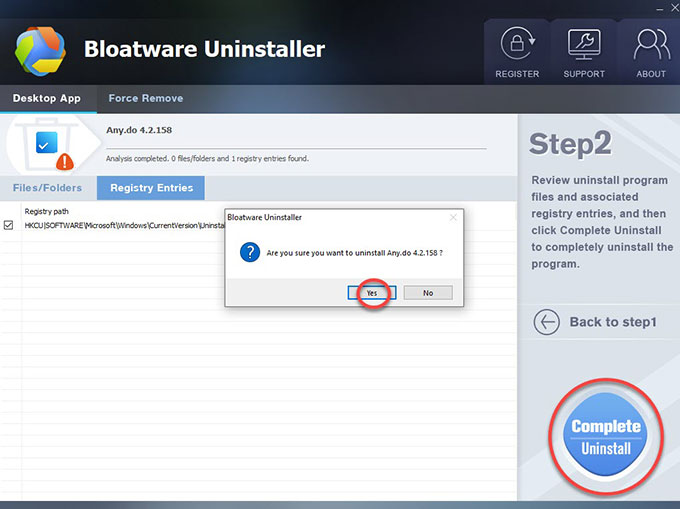 3. Click OK to continue uninstalling Any.do app.  Next, click Scan Leftovers.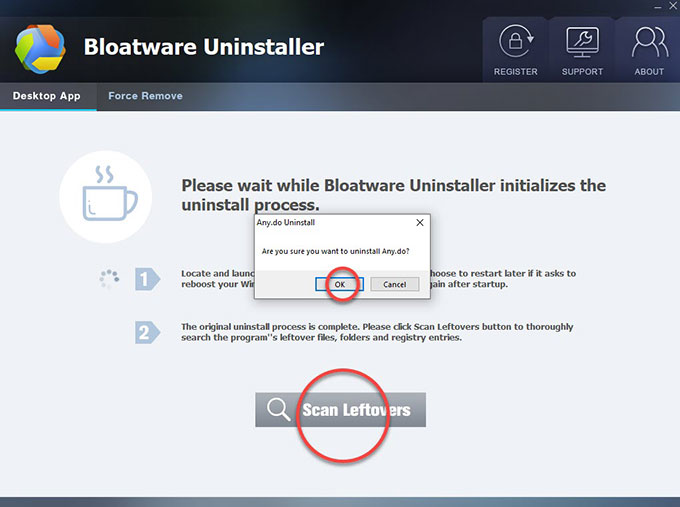 4. Click Delete Leftovers > click Yes to make sure that you want to delete all items related with the Any.do program.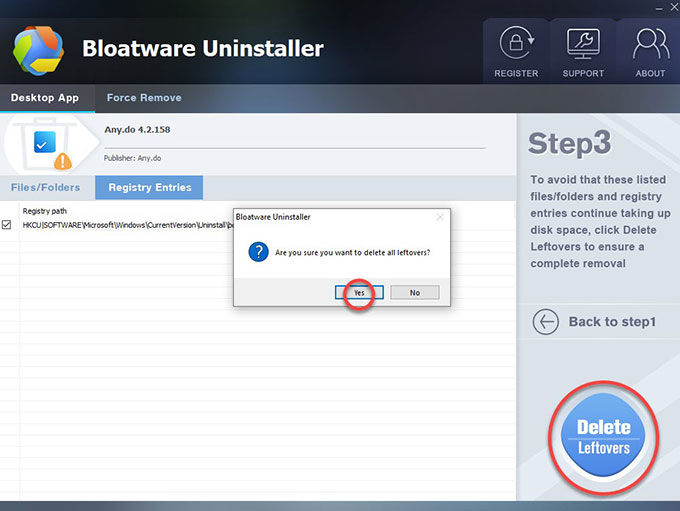 6. All leftovers have been completely removed, click OK and click Back to step 1 to check. And then Restart your computer to make this change.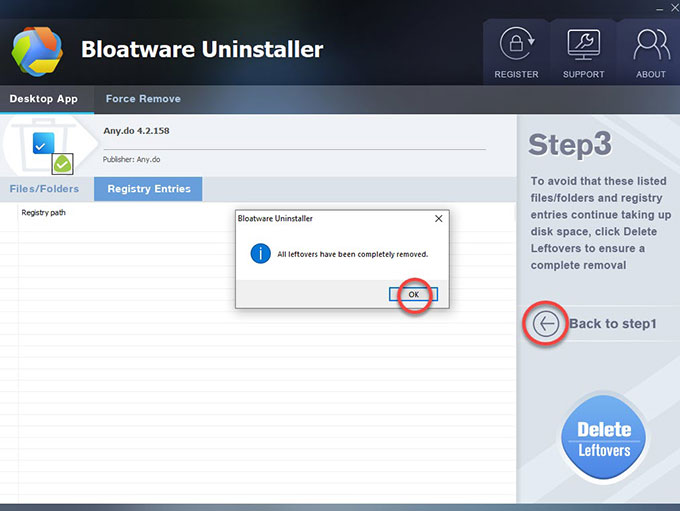 Also: Refer to a simple video guide regarding how to uninstall Any.do with Bloatware Uninstaller.
Finally
If you are thinking of using a professional uninstaller tool or looking to save a lot of time for your uninstallation then don't miss out. You can click the following button to install Bloatware Uninstaller immediately. Once the installation and activation are finished, you can start uninstalling any unwanted programs from Windows computer completely and easily. Don't hesitate, give it a try today!