How can Uninstall YTD Video Downloader Well from PC
Guides and available approaches for common people to uninstall YTD Video Downloader on Windows based computers.
What is YTD?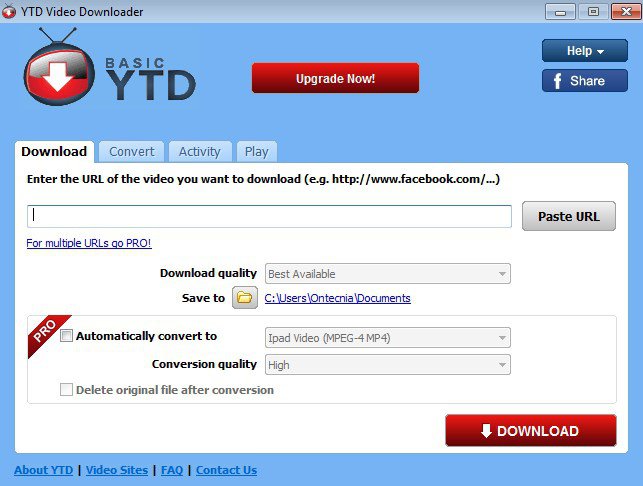 YTD, also named YTD Video Downloader, is a specific Youtube video downloading tool that allows people to download HD and HQ videos from many reputable streaming websites. It is also able to convert those most common used formats effectively.

Program installation information
Upon installation, YTD will create a folder in the customized install directory as well as some registry keys in the system's registry. And here are more details about the application on the Windows PC:
Program name: YTD Video Downloader
Default install path: C:\Program Files\greentree applications\ytd video downloader\
Executable file: ytd.exe
Size: 39.48 MB
Built-in uninstall process: C:\Program Files\GreenTree Applications\YTD Video Downloader\uninstall.exe
How can uninstall YTD Video Downloader properly
Use Windows Programs and Features
1.Stop YTD running on the PC
Right-click on the taskbar, and click Task Manager
Find out all of processes belonging to the YTD, and stop them one by one
2.Remove YTD from Programs and Features
Right-click on the Windows icon, and select Programs and Features
And then Windows uninstall panel will be opened, highlight YTD on the programs list, and click Uninstall
Click Next when you see the YTD Video Downloader uninstall wizard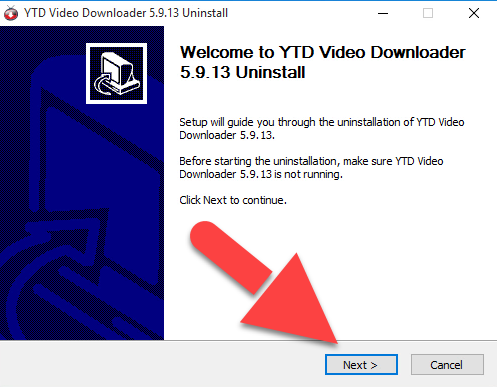 Click on Uninstall button to start the removing process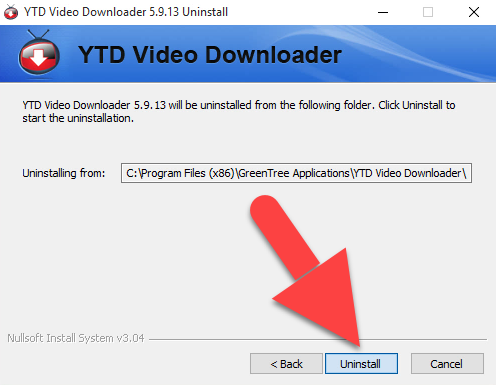 When the removal is complete, click Finish to exit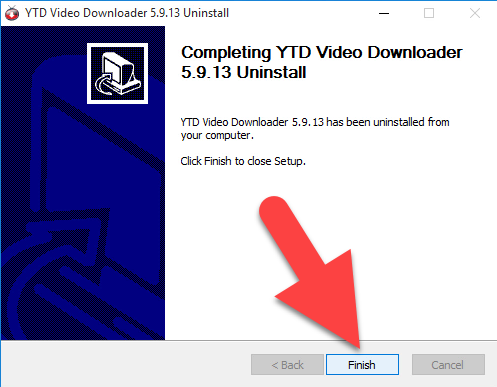 Restart your computer and log-in again
3.Clean remnant files and registry entries
After logging into the computer again, go to see the installation folder of YTD, and make sure that it has been deleted (sometimes the installation folder still locate at there, and some files still contained in the folder)
Next, click on the Windows icon, and select Run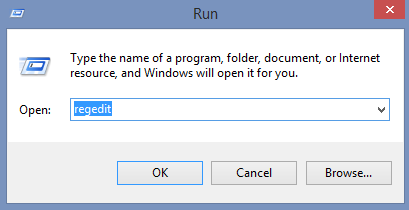 Type "regedit" in the box, and hit Enter key, you will access to the system Registry Editor
Unfold the registry groups and check them one by one
Find out those registry keys related to the YTD, and export them for backup, after then, delete them on the editor
Remove itself with its uninstall process in installation folder
There is an uninstall process of YTD in its installation folder, which also can help people to uninstall YTD from the PC, but the removing steps are the same to the first method (using Programs and Features). Even though, sometimes it can be a good alternative if you cannot find YTD available on the programs list of the Windows removing feature.
Guides to find the app's uninstall process on PC:
Right-click on YTD's shortcut, and select Open file location on the menu
Scroll down and find uninstall.exe on the files list, and double click on it to start the removal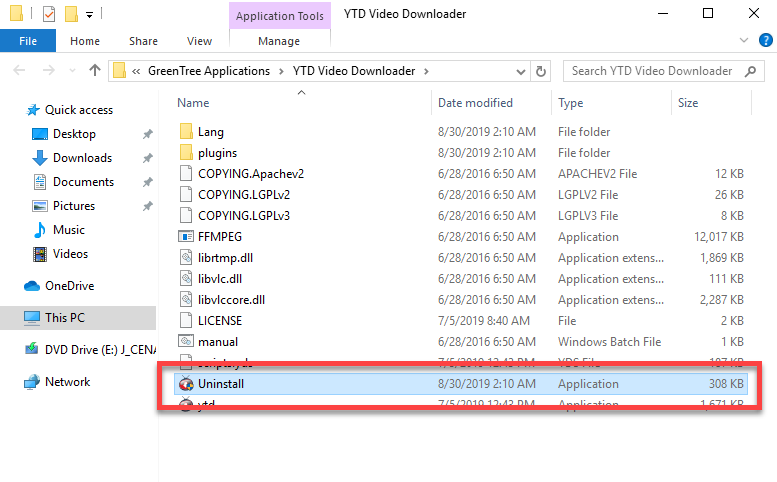 Note: don't forget to clean out those leftovers after finish the standard removal

Uninstall YTD with sophisticated uninstall tool
If you want to remove the program and those stubborn files more effectively, you can choose a professional uninstall utility to help you get rid of the software completely from the PC. Bloatware Uninstaller is good at deleting the program as well as the files easily neglected by the traditional removing process, and finish the whole removing job quickly with its automatic scanning and removing feature. To uninstall YTD Video Downloader with the removal tool, you can check the following instructions and video tutorials:
Select YTD, and click on Run Analysis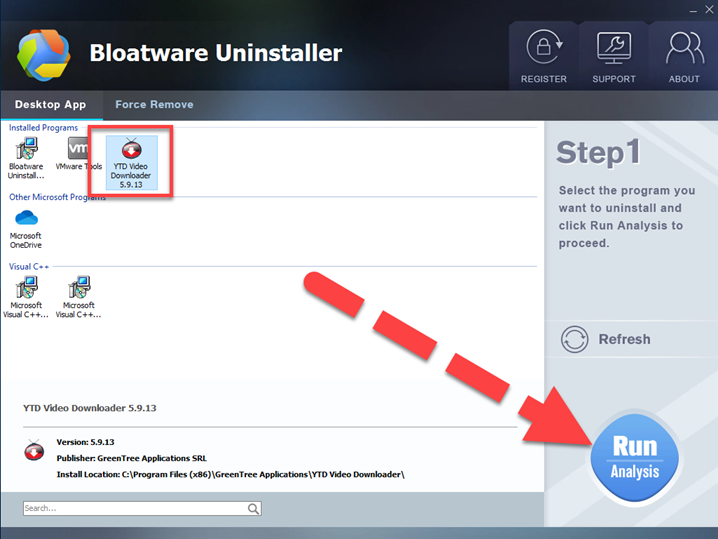 Click on Complete Uninstall on the same place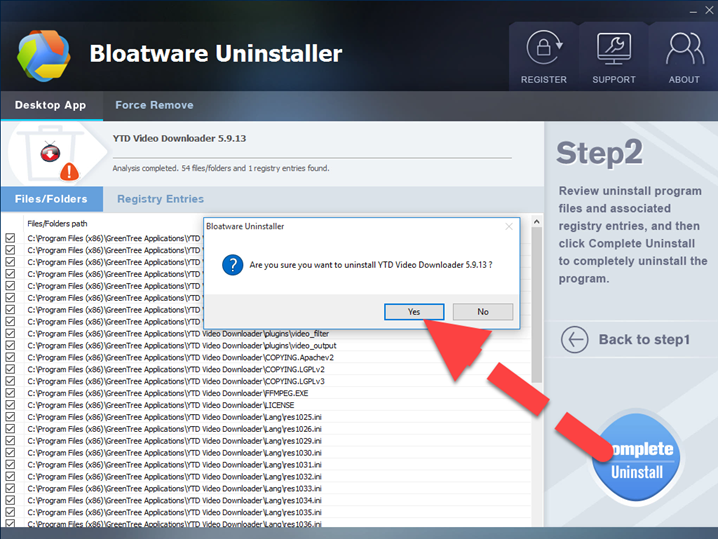 Click Yes to confirm the removal
Follow the uninstall wizard to confirm and process the removal
When finish, click on Scan Leftovers button to check for vestiges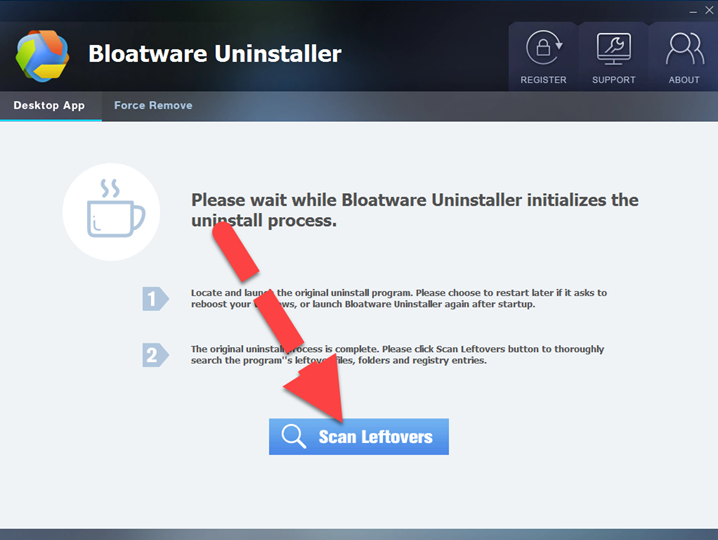 Click on Delete Leftovers to clean up all of remnants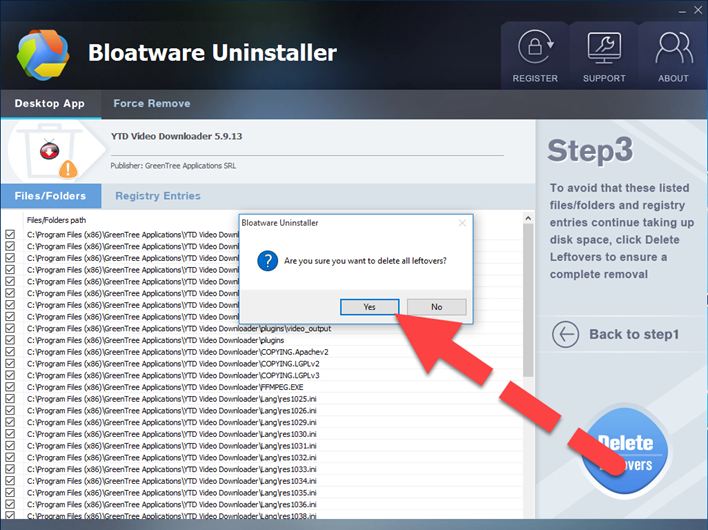 Click OK to finish the whole program removal