How Can I Easily Remove Acer Registration from PC?
"I just brought a new Acer laptop, and there are dozens of software, I was wondering how could I safely remove Acer Registration from it? Can I uninstall it and how can I do? Please help!! Thanks."

What is Acer Registration?
Acer Registration is a program that is pre-installed with Acer laptops. If the laptop has not yet been registered with Acer it will periodically popup and prompt the user to register. It runs as a scheduled task or service (depending on the version).
Acer laptops typically come bundled with a number of both installed utilities as well as try before you buy commercial software.
It is usually licensed for use only on the Acer PC on which it was pre-installed.
It sometimes difficult for users to remove via the 'Uninstall a Program' feature in Windows.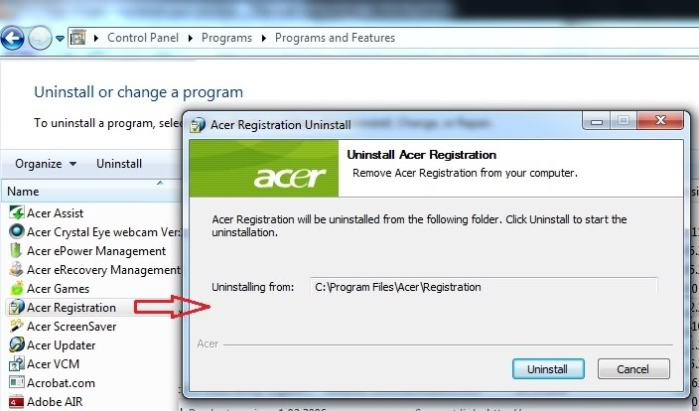 Program details:
URL: www.acer.com
Installation folder: C:\Program Files\Acer\Registration
Uninstaller: C:\Program Files\Acer\Registration\Uninstall.exe
Estimated size: 8.27 MB
Language: English (United States)
Files installed by Acer Registration:
Program executable: GREGsvc.exe
Name: Global Registration Service
Path: C:\Program Files\Acer\Registration\GREGsvc.exe
Additional files:
GREGsvc.exe – Global Registration Service
GREG.exe – Global Registration
GregHSRW.exe
uninstall.exe – Registration
GlobalRegistrationMUI.dll – Global Registration MUI
GregDLLHS.dll

If you have the problem to remove Acer Registration and eager to find a solution to resolve it, then read this page for detailed steps & tips to easily get rid of it from computer.
Download Bloatware uninstaller to Remove Acer Registration
When you have problem to remove Acer Registration, or some something like like thatfrom computer, then try this easier way to do it in a short time. Bloatware Uninstaller was developed to remove threats like Acer Registration in automatic mode. Remover has active module to protect PC from hijackers, trojans, ransomware and other viruses.
Download this advanced removal tool and solve problems with Acer Registration Reminder and GREGsvc.exe (download of fix will start immediately):
Follow the detailed steps to remove Acer Registration:
Step 1. Select Target Program
Launch Bloatware Uninstaller, then select Acer Registration on the interface;
and click on Run Analysis to proceed out all files/folders/registry entries supposed to be gone.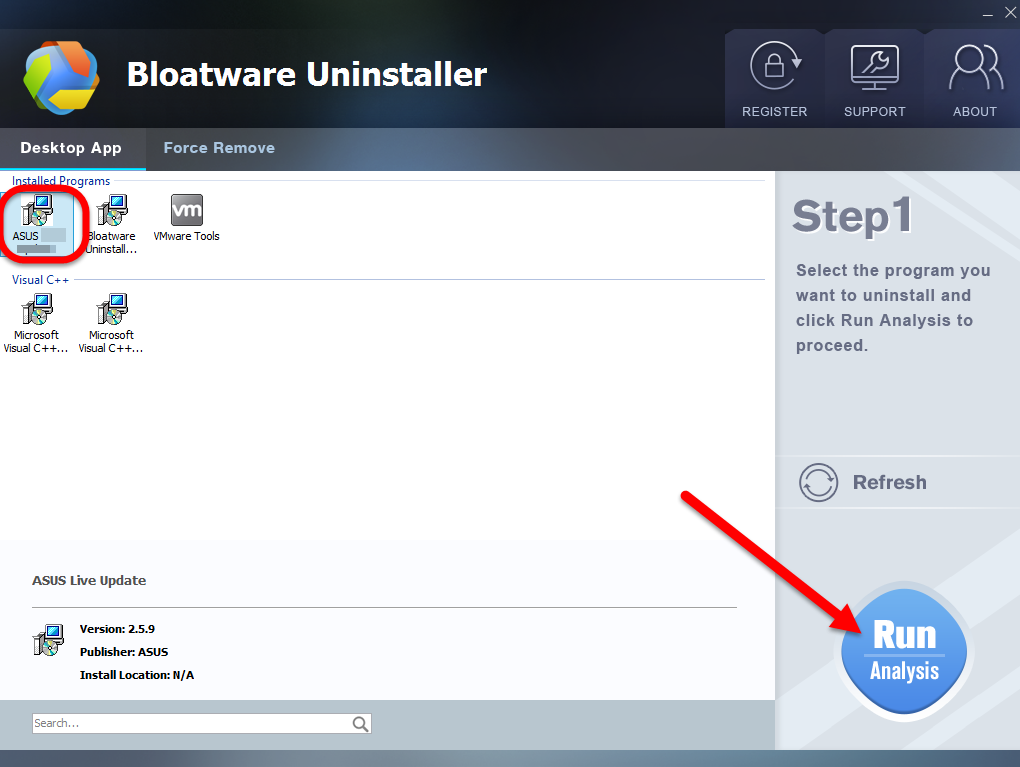 Step 2. Scan for Program Components
Click on Complete Uninstall after all the components are scanned out;
Click Next, and then Remove in the pop-up dialog and follow the prompts to complete the removal until it Finish;
Click on Scan Leftovers to conduct a full scan for the program leftover.
Step 3. Perform Complete Uninstall
Click on Delete Leftovers and then Yes in the pop-up confirmation dialog;
After all the leftovers have been removed completely, click OK to end the process;
Back to Step 1, you will find Acer Registration is gone, as well all the leftovers;
More advantages to use Bloatware Uninstaller
Removes all files created by viruses
Removes all registry entries created by viruses
Automatic operation in the whole removal process
Complete removal in only three steps
24/7 Tech support included into the package

Manually Remove Acer Registration
This problem can be solved manually by deleting all registry keys and files connected with Acer Registration Reminder, removing it from startup list and unregistered all corresponding DLLs. Additionally missing DLL's should be restored from distribution in case they are corrupted by Acer Registration Reminder.
To get rid of Acer Registration Reminder, you should follow these steps:
1. Shut down following processes and delete the appropriate files:
GREGsvc.exe
GREG.exe
GregHSRW.exe
uninstall.exe
GlobalRegistrationMUI.dll
GregDLLHS.dll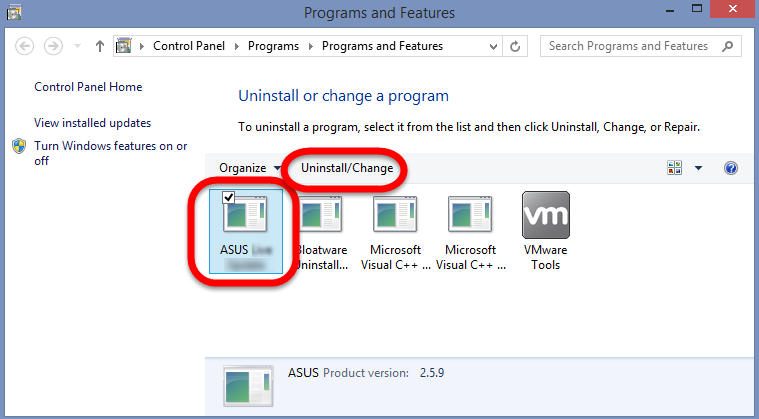 Warning: you should delete only those files which checksums are listed as malicious. There may be valid files with the same names in your system. We recommend you to use Bloatware remover for safe problem solution.
2. Delete the following malicious folders:
C:\Program Files\Acer\Registration\
Key: HKEY_CURRENT_USER\Software\Microsoft\Windows\CurrentVersion\Run
Value: Global Registration
Data: C:\Program Files\Acer\Registration\GREG.exe /boot
Key: HKEY_CURRENT_USER\Software\Microsoft\Windows\CurrentVersion\Run
Value: Global Registration
Data: C:\Program Files\Acer\Registration\GREG.exe /boot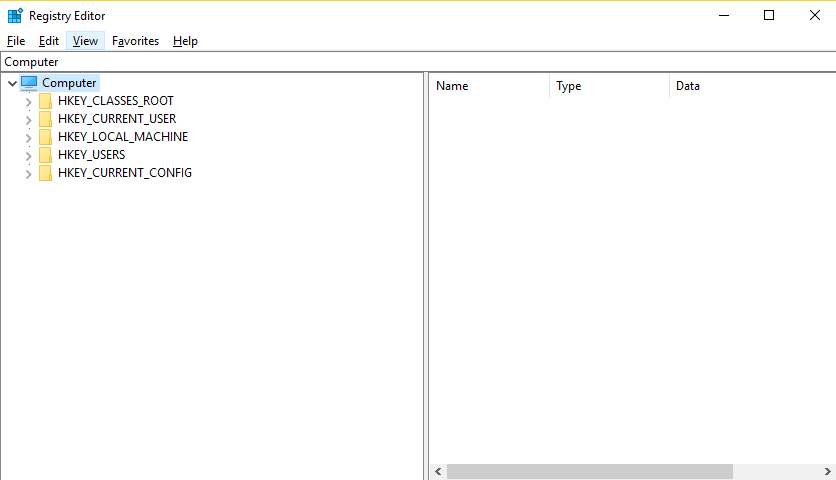 Warning: if value is listed for some registry entries, you should only clear these values and leave keys with such values untouched. We recommend you to use automated removal tool for safe problem solution.
FQA
What is GREGsvc.exe?
The genuine GREGsvc.exe file is a software component of Acer Global Registration by Acer.
GREGsvc.exe is an executable file that runs the Acer Global Registration service, a background process that runs on every Acer laptop to remind users to register their Acer product. The process disables itself when the user has registered their product. This is not a critical Windows component and should be removed if known to cause problems.

How do I get rid of the registration pop-up reminder?
"I am using ASUS Maximus vii hero mobo. I purchased it online and after its arrival I registered the product online. But when other parts finally came and I finally installed it. It showed a message and asked to register the product online. But when I tried to that it said the product's been already registered. But since then every time I start my computer then message keeps appearing and it's really annoying??Any help??"
If you have already registered your computer and are still experiencing pop-up reminders to register, you can disable the popup by following the steps below.
Press Windows+R on your keyboard
In the Run window that appears type msconfig .
Press OK.
In the System Configuration Utility, click on the Startup tab.
From the list of items, remove the check next to WarReg_PopUp.
Close the window.
Press the Start button.
From the Start menu, click Shut Down.
Select the option to Restart the computer.