How to Remove LeapdroidVM – Uninstall Tutorials
The correct steps to remove LeapdroidVM are not very difficult to perform. Read this article to ensure the complete removal of this program, and learn something that you probably don't know.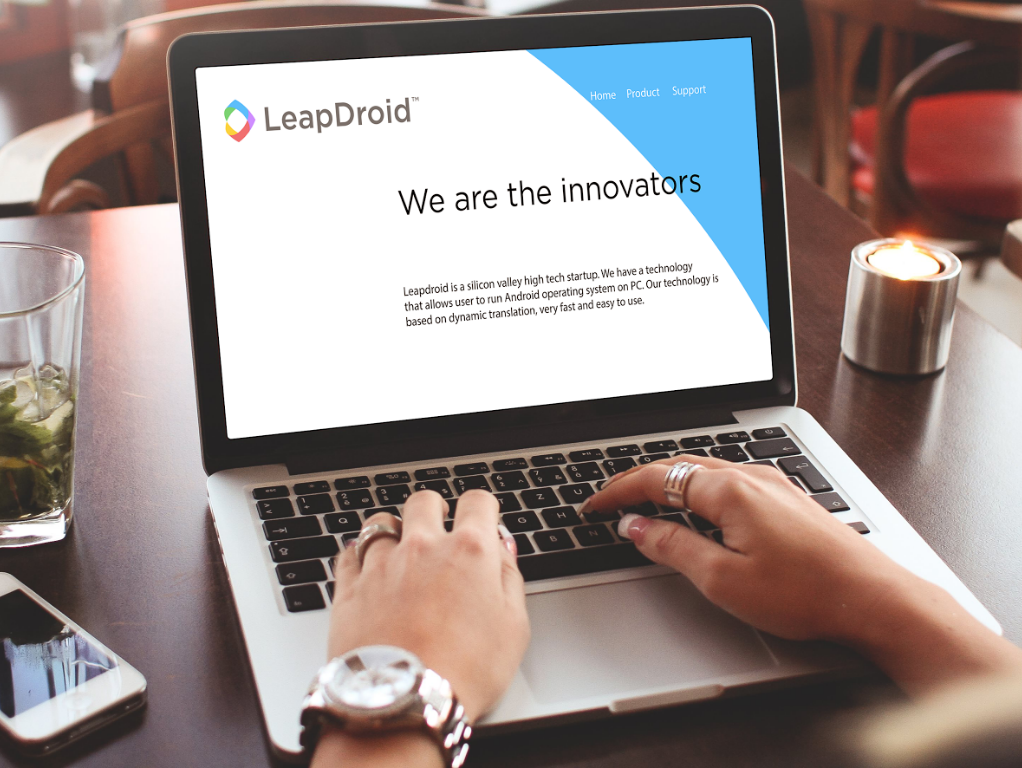 LeapdroidVM is a quite popular emulator for Android users, just like BlueStacks. It allows you to access a wide range of Android apps on a Windows PC. With this utility, touch controls are mapped to your keyboard, and you can access your favorite games and apps without having to worry about a small touchpad, processing power, or battery life.
If you are seeking solutions to remove LeapdroidVM, you have just come to the right place.

Some Other Details of LeapdroidVM
Publisher: LeapdroidVM
Size of Installer: 929K
Location: X:\Program Files (x86)\LeapdroidVM
Possible Unwanted Consequences Due to Incorrect Uninstall
Removal failure
Re-installation failure
Intractable registry entries (leftovers)
Screen freeze or system crash
Now you know where those errors come from. The following tutorials will guide you through the correct uninstall process. Anytime you face such problems, don't forget to seek help from us.
How to Manually Remove LeapdroidVM?
Compared to Windows 8, the main difference of Windows 10 is that it provides a brand new Start menu other than the Start screen, and these two can be easily switched between each other. In the following steps, I particularly listed the steps you can take via the Start menu in Windows 10 along with those in Windows 7/8. Hopefully they see to every reader's needs.
First of all, make sure you're using an Administrator account. If your system never had a second account, ignore this, then start the removal right away:
1. Close LeapdroidVM.
Stop the LeapdroidVM program from running in the background no matter what. It may not be necessary towards the removal of some programs, but just in case.
2. Open the list of currently installed programs.
Windows 7: Open the Start menu > Select Control Panel > Click Uninstall a program
Windows 8: Right-click on the Start button > Click Programs and Features
Windows 10: Right-click on the Start button > Click Programs and Features
3. Remove LeapdroidVM via the Programs and Features.
Click on LeapdroidVM > Uninstall or Double-click LeapdroidVM to activate its default uninstaller > confirm the removal > wait for the wizard to finish the process.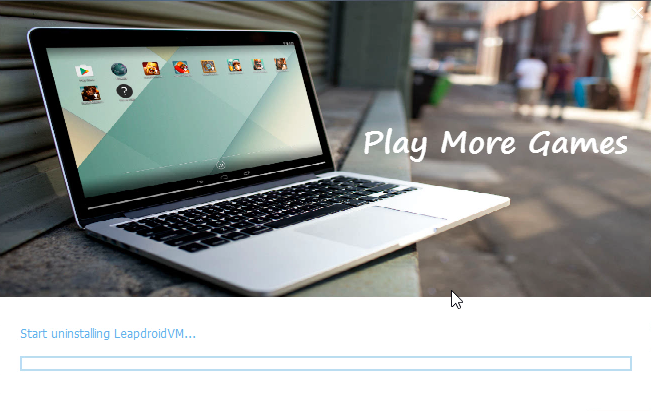 4. Open the Windows Registry Editor.
Windows 7: Open the Start menu > Execute "regedit" in the search box
Windows 8: Point your mouse to the bottom-right corner > Select Search > Execute "regedit" in the box
Windows 10: In the bottom-left corner of your screen, execute "regedit" in the search box on the taskbar
5. Delete the vestiges to completely remove LeapdroidVM from your PC.
Now you're removing the files that regular uninstallation might leave behind. Before doing this, you might want to read How to Back up & Restore the Registry in case of any mistaken deletion.
Then on the navigator of Registry Editor, click Edit > Find… > search for "LeapdroidVM" > Delete the file (s)/folder (s) if found.
6. Restart your PC to take effect.
Then check your system tray (right end of the taskbar) and Task Manager (hit Ctrl + Alt + Del to open), if LeapdroidVM is not there then the removal was successful.
How to Remove LeapdroidVM More Easily?
The answer is to use an efficient tool takes care of all the necessary jobs for you. I believe this will save a lot of time:
1. Click any of the blue download buttons on this page or visit the homepage to download Bloatware Uninstaller.
2. Click Register in the upper right corner to complete the registration.
3. Run it, and you can see clearly what programs are installed currently. Choose LeapdroidVM and click Run Analysis.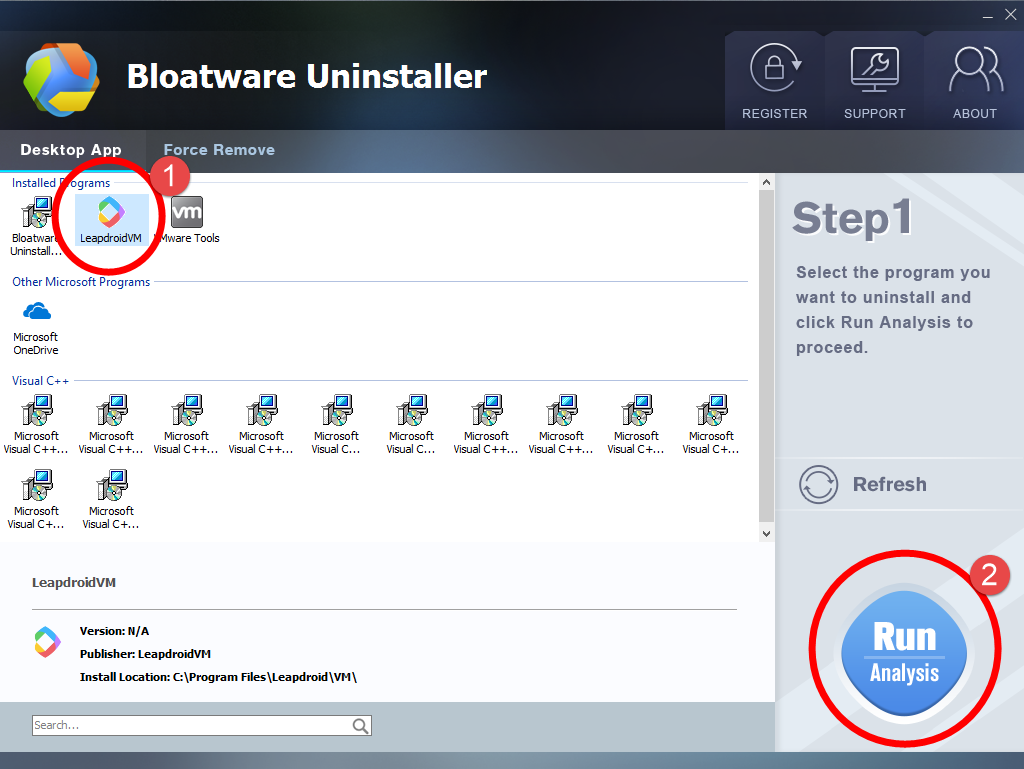 4. Keep all the items (files you're about to delete) checked, and click Complete Uninstall.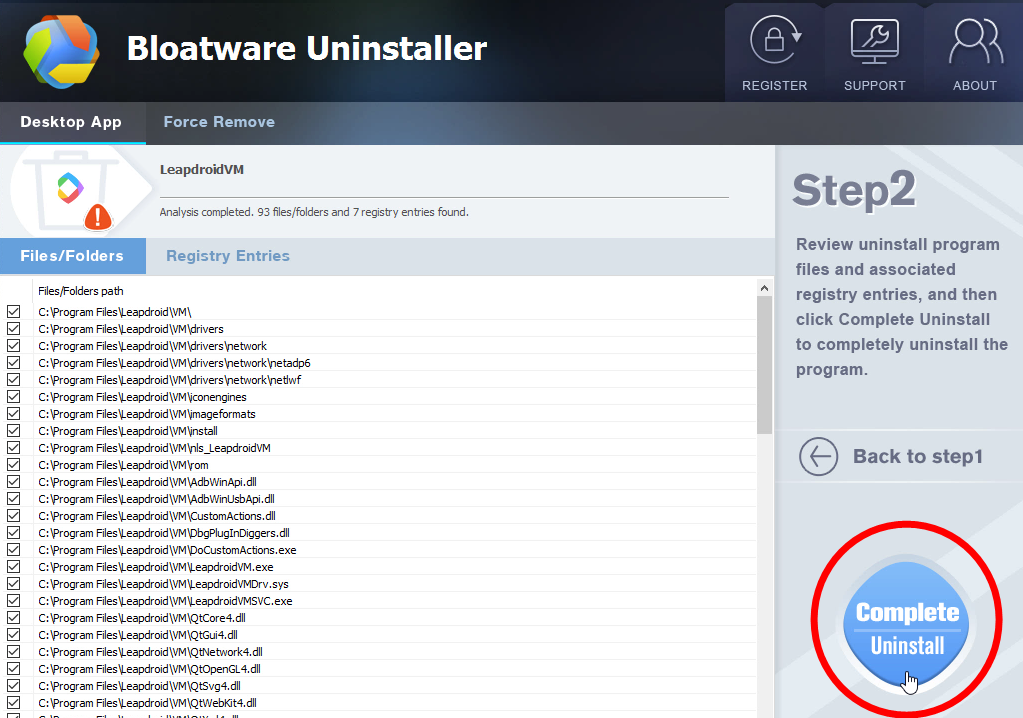 It will scan for all the related files and get ready for your next request, during which you may be asked for confirmation of this removal, just click Yes/OK to proceed.
5. Click Scan Leftovers when it turns to blue, then you see the all the vestiges that most users will forget to delete during the manual removal. Click Delete Leftovers to fully remove LeapdroidVM.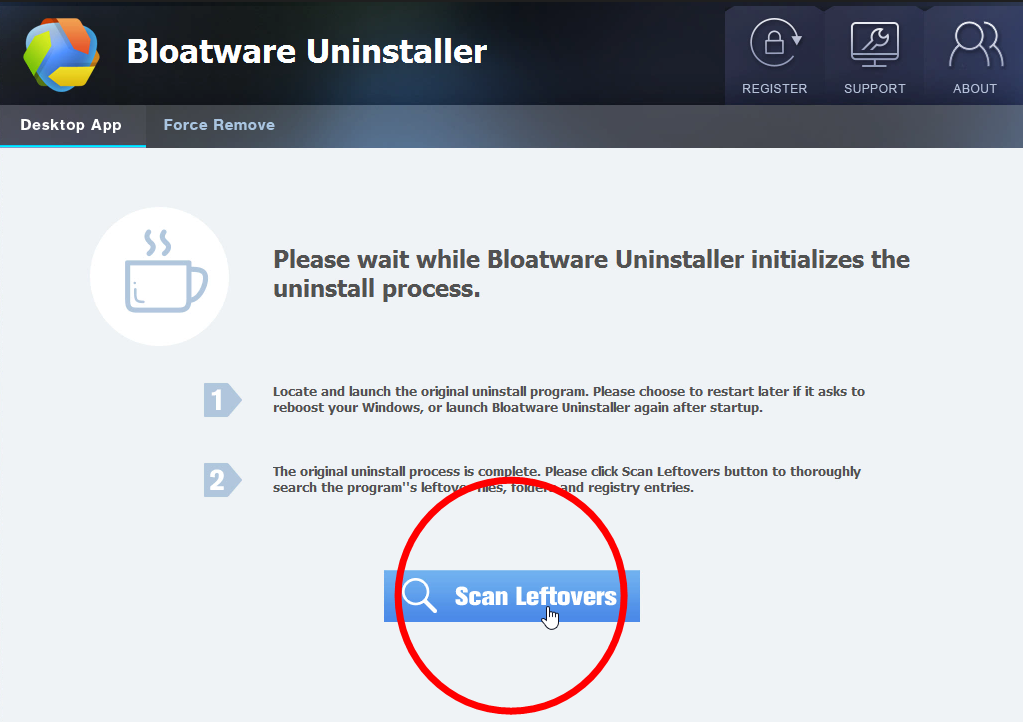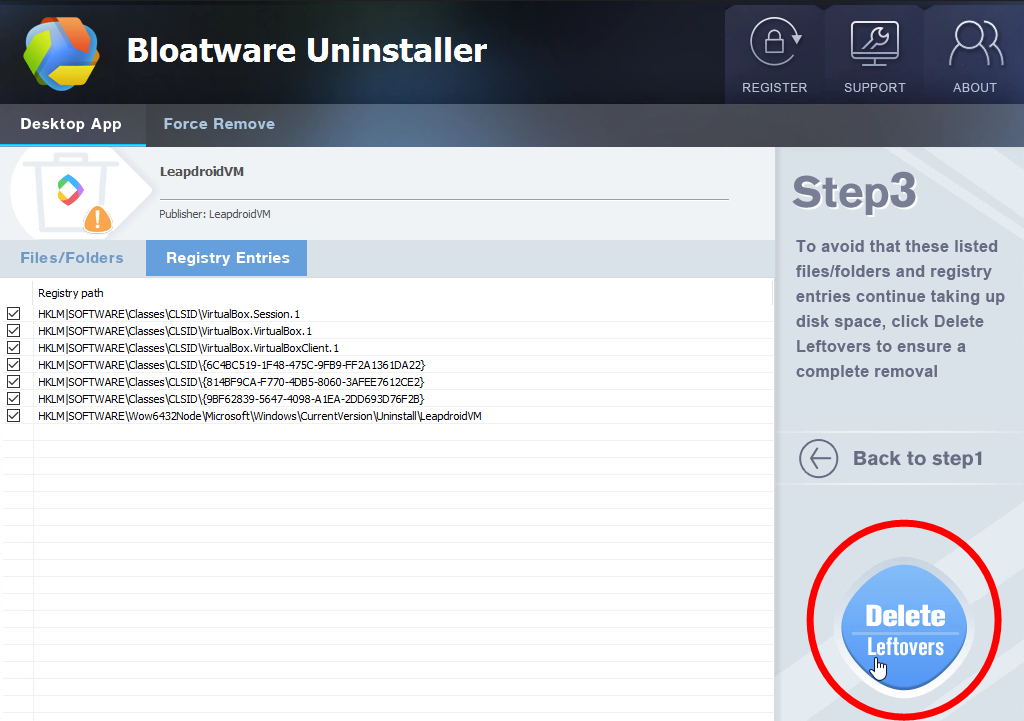 6. Click Back to step1 refresh the list of currently installed programs, and check whether your target has gone.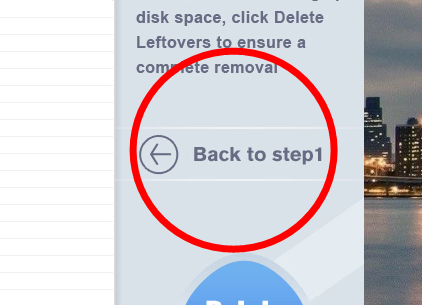 Then you can perform the same steps to remove other unwanted programs on your computer. I do hope this recommendation can be a better removal solution to you anytime. Here are video demonstration & specific procedures of how to use Bloatware Uninstaller:

If you have any question to ask, do feel free to leave comments below.