How Do I Successfully Remove TRUST.ZONE VPN on PC?
You will learn how to correctly remove TRUST.ZONE VPN by browsing this page. Just choose the solution you like and get the removal done.
TRUST.ZONE VPN can be downloaded on various website for free. It can hide your online identity, secure your connection and keep you anonymous while you are browsing the Internet. With, you can unblock most websites, and stream the movies, TV shows and music you like without any restriction.
To completely remove TRUST.ZONE VPN, you can follow our guides. Typical removal using the Windows removal tool (Add/Remove Programs) is often insufficient. If you experience issues going through any of the solutions below, leave messages to tell us.

Solution 1: Manually Remove TRUST.ZONE VPN Yourself
1. To ensure a smooth removal, remember to close quit the TRUST.ZONE VPN program and end the related processes that are running in the background.
2. Right-click on the Start button and select Programs and Features, then you will be brought to a list that tells you clearly what programs you're having on the system.
3. Find TRUST.ZONE VPN in the list, and double-click to start the removal.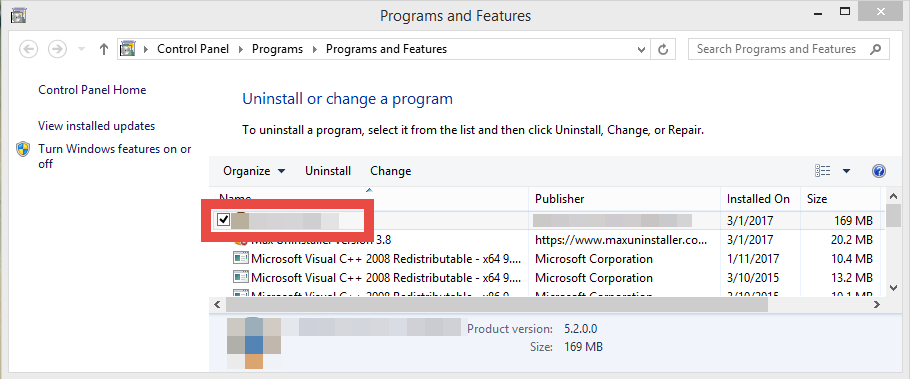 4. Then you should be prompted with window that says, "The Setup Wizard will allow you to repair TRUST.ZONE VPN or remove it from your computer. Click Next to continue or Cancel to exit the Setup Wizard." Just click Next.
5. You will be prompted with two options – Repair and Remove. Click the recycle bin icon of the Remove option.
6. When being ask why you remove TRUST.ZONE VPN, you can select any of the listed reasons to proceed with the removal.
7. Click Remove, wait for the Setup Wizard to finish its job, and click Finish.
8. A pop-up box says "You must restart your system for the configuration changes made to TRUST.ZONE VPN to take effect. Click Yes to restart now or No if you plan to manually restart it later." Click Yes to restart your PC right away.
9. Now you need to go delete the remaining files (entries) that could be left in the Registry > Type "regedit" in the Search Box on the Taskbar (bottem-left corner of your screen), and select regedit from the results to open the Registry Editor.
10. Find the following folders and delete them:
HKEY_CURRENT_USER/Software/TRUST.ZONE VPN
HKEY_LOCAL_MACHINE/SOFTWARE/TRUST.ZONE VPN

11. To check whether there is still any remaining files, on the navigator click Edit > Find…, enter "TRUST.ZONE VPN" to find out. Delete the results if found to completely remove TRUST.ZONE VPN.
12. You must reboot the system at least once to achieve the complete removal. So if you haven't restarted the computer in Step 6, restart it now to take effect. Then you can perform the same steps to remove other programs you don't want and those you never plan to use.
Solution 2: Easily Remove TRUST.ZONE VPN
Another solution I would like to introduce is a user-friendly, light-weight helper that supports all the popular Windows OS versions. You can also try to uninstall other programs that are not welcome anymore in the system with it. How does it work? Take a quick look below:
Step 1. Download, install and launch Bloatware Uninstaller from your desktop.
Step 2. Select TRUST.ZONE VPN in the list, and click Run Analysis in the lower right corner. It will take just a few seconds.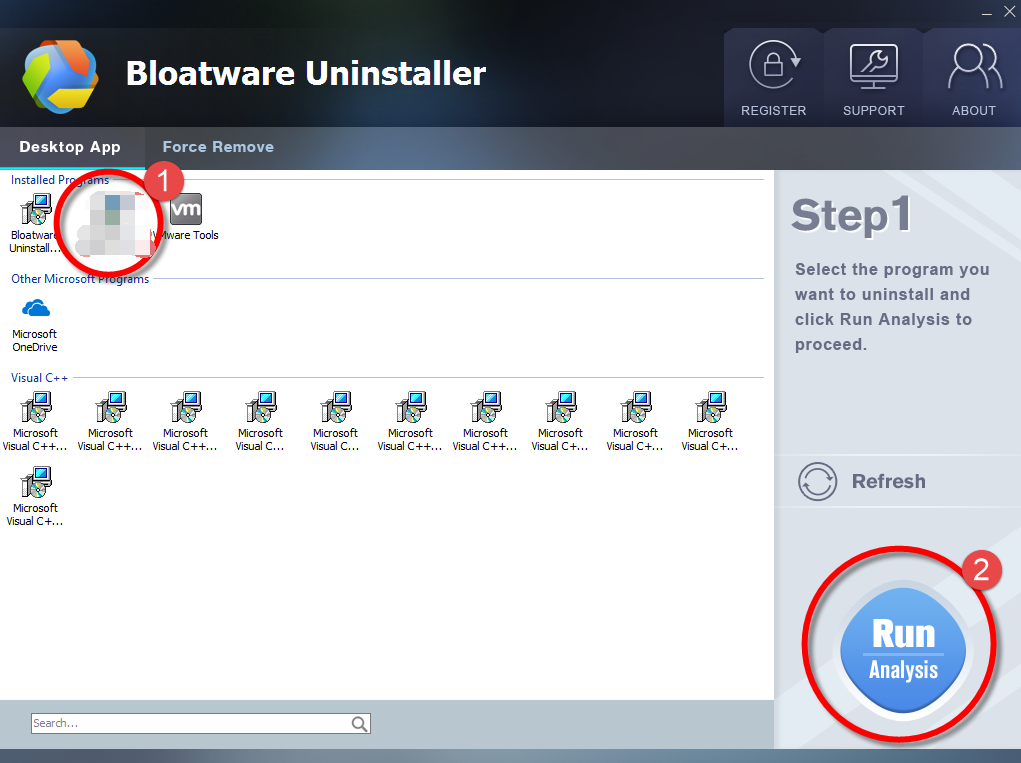 Step 3. Wait for it to finish scanning all the files, and click Complete Uninstall in the lower right corner to delete the files listed.
Step 4. Follow the prompts to move on, click Scan Leftovers, and click Delete Leftovers in the lower right corner to delete the leftovers listed.
Step 5. Click Back to step1 to check the currently installed programs, see if TRUST.ZONE VPN has been removed. For any question you don't want to ask or problem you encounter, reach their customer service for immediate assistance.
Is there anything else you want to say? Free to leave a comment below for communicating with us. If you have any other stubborn programs on your PC and want them gone, try to search the name of the program on this site, and get solutions to effectively uninstall it right away.