How can Thoroughly Remove Emsisoft Anti-Malware 2017 from Computer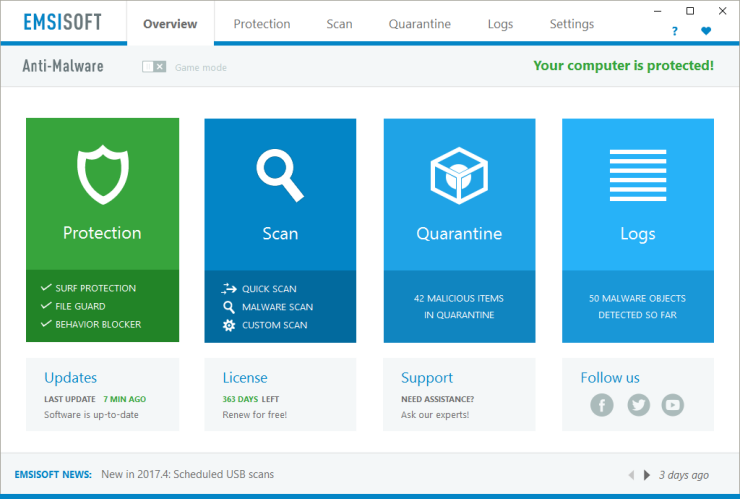 Got issues of uninstalling Emsisoft Anti-Malware 2017 on your PC? You problem of removing the program also troubled many other users, so, it's good time to learn some skills and effective methods to remove Emsisoft Anti-Malware 2017 successfully from computer system.

Know more about this app
Emsisoft Anti-Malware 2017 is a anti-malware application developed by Austria-based Emsisoft GmbH, it claims to use a three different layers of prevention engines (Surf Protection, Real-time File Guard, Behavior Blocker and Anti-Ransomware) to protect the computer well from different kinds of viruses like Ransomware, spyware, Trojans and PUPs. So, you can think that when this program being installed on your computer, there must be many files being created and locate on those associated folders. What's more, auto-start registry and additional Windows Service will be also added in the background.
Why it is difficult to uninstall Emsisoft Anti-Malware 2017
According to many people's feedback, the reasons and problems for they being not able to remove the program are various, and there is a conclusion here about what are the most common causes of the program removal:
Although uninstall is complete, notification alert still displays on the PC
Computer does not allow to uninstall Emsisoft Anti-Malware 2017 for it is still running
Emsisoft Anti-Malware 2017 files cannot be deleted thoroughly
Program removal takes a long time to finish, or usually result in freeze-up or crash
Three available ways to remove Emsisoft Anti-Malware 2017
Way 1: Using Windows built-in uninstaller to uninstall it
When uninstall a program normally, taking the Windows attacked uninstaller will be the first choice for many people, although it is a very common way to remove unwanted application, it does contains a shortcoming that usually cannot completely uninstall a program, so, if you want to totally remove the Emsisoft product, please follow all of the removing steps carefully:
Click on Winodws/Start icon on the bottom left corner of the desktop, click on Control Panel
Continue to click on Uninstall a program (Windows 7) or Programs and Features (Windows 8/10) on the panel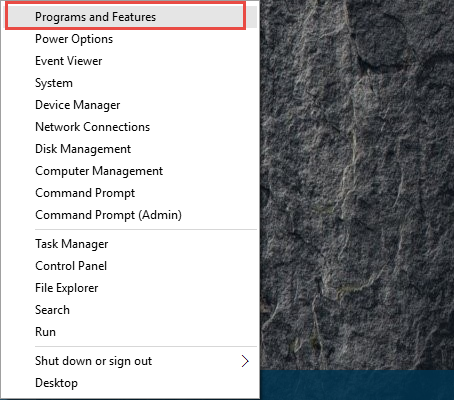 Select Emsisoft Anti-Malware 2017 on the installed programs list, and click on Uninstall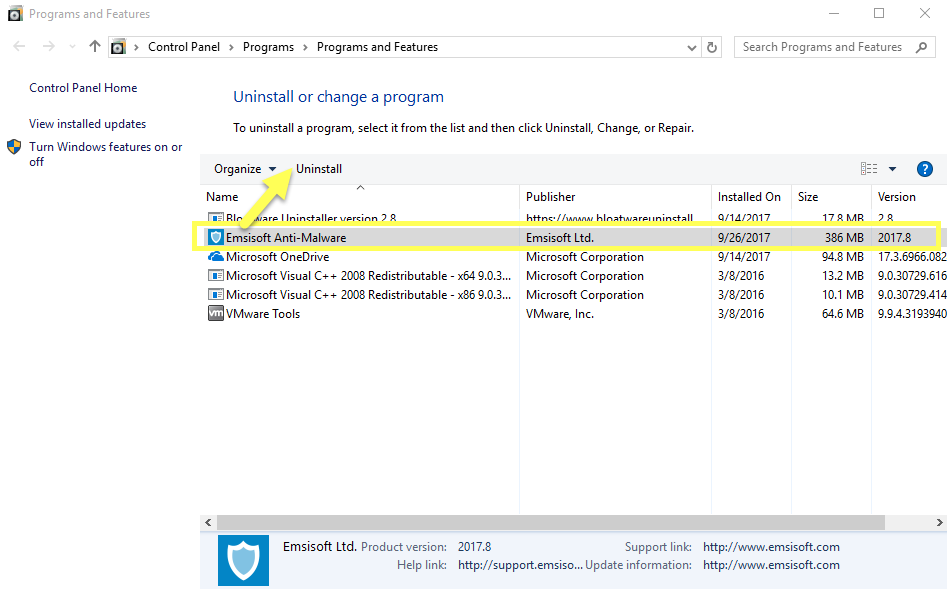 Click Yes on the uninstall guides to confirm that you need to uninstall it completely

After then, enable the checkbox to delete all logs, scansets and reports

After finishing the removing process, restart the computer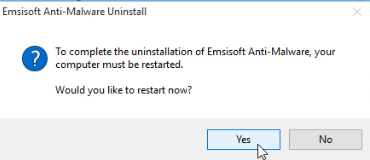 Log-into the computer system again, and go to the Search feature on Windows start menu
Enter "regedit" in the search box to go to the system's Registry Editor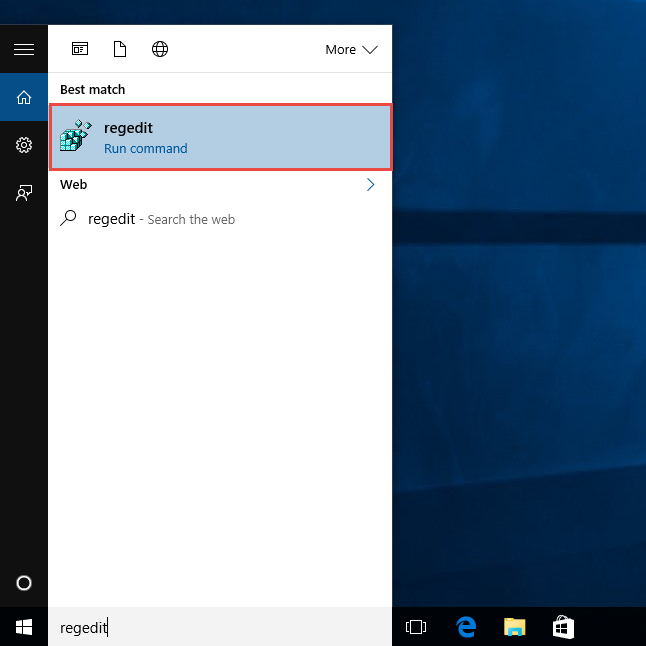 Find out the the registry key with the program's name, export it for backup, and delete the one in the Registry Editor
Check the installation folder of the program, and make sure everything has been cleaned well.

Way 2: Uninstall Emsisoft Anti-Malware 2017 with its own removing feature
There is an uninstall process bundled with the program and installed on the computer, so people also can take it to uninstall the program itself, but the fact is it will get the same effect and result as taking the Windows uninstall to remove Emsisoft Anti-Malware 2017.
Right-click Emsisoft Anti-Malware's shortcut on the desktop, select Open file location; alternatively, you can also open the installation folder directly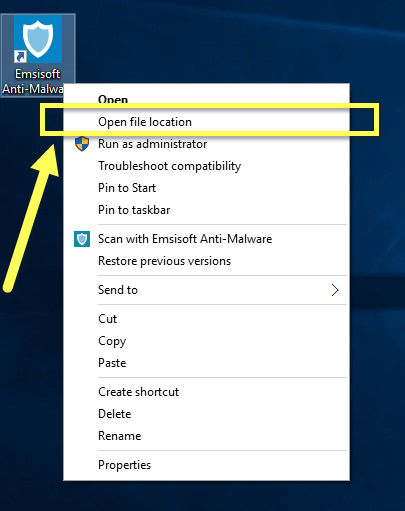 Find out and double-click on the uninstall process "unins000" to start the removal
Click Yes to confirm the complete removal, and select to remove all the logs, scansets and reports
When the removal is complete, restart the computer, and go back to clean its registry and installed files as the method 1
Way 3: remove Emsisoft Anti-Malware 2017 with Bloatware Uninstaller
Is the normal removal way above a good and effective way for you? Many people may not like it take too many steps and a long time to finish the complete removal. In order to uninstall Emsisoft Anti-Malware 2017 thoroughly in a much faster and easier way, advanced app uninstall tool Bloatware Uninstaller will be a great help, it can manage the annoying manual steps and enable people to finish the removal in a few of minutes. And you can check the guides and video about how does the uninstaller help you to remove the program well:
Start Bloatware Uninstaller installed on the computer
Select Emsisoft Anti-Malware on its main interface, and select Run Analysis, all of associated files and registry entries will be scanned and listed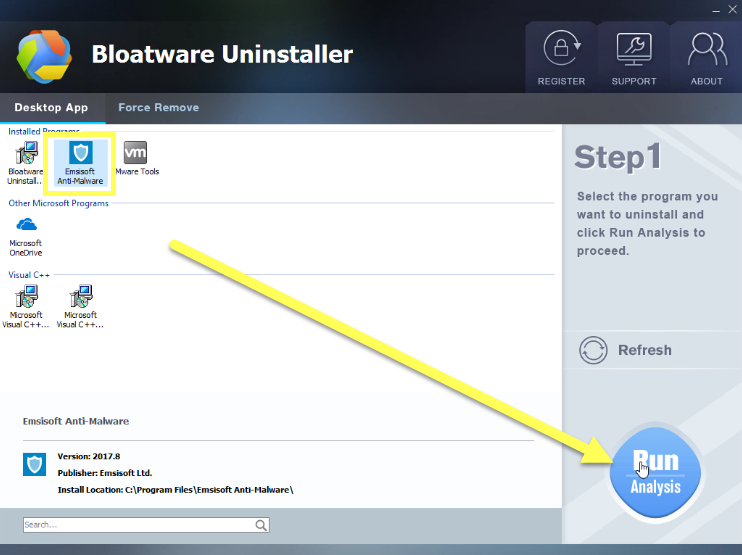 Click Complete Uninstall button to activate the removing process, and follow the uninstall wizard to finish the first step or normal removal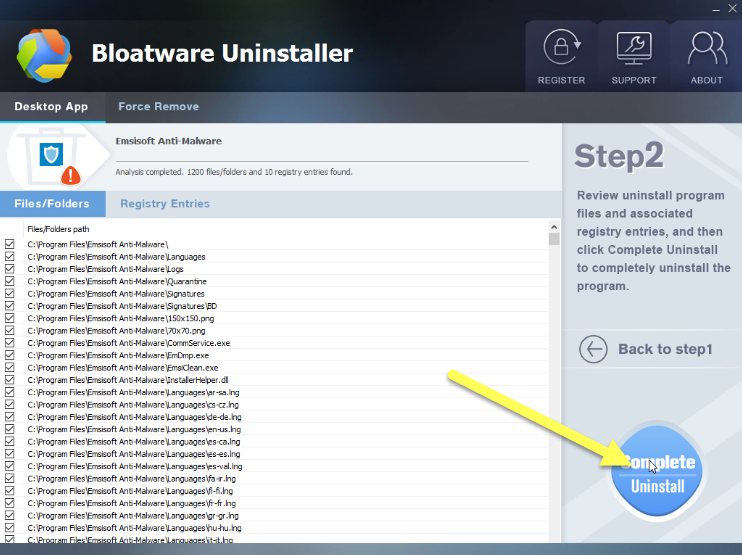 Restart the computer as it suggested, and open Bloatware Uninstaller again, it will automatically detect all of leftovers on the computer
Click on Delete Leftovers to clean all of files left behind, thus one will be able to remove Emsisoft Anti-Malware 2017 thoroughly on the PC