How to Uninstall DraftSight 2019 from Windows
Get some annoying troubles when try to uninstall DraftSight from the PC? This program removal usually leaves a leftover issue after the uninstallation. To totally remove it without leaving any other file, you can take the following way for a try to figure it out.

About the program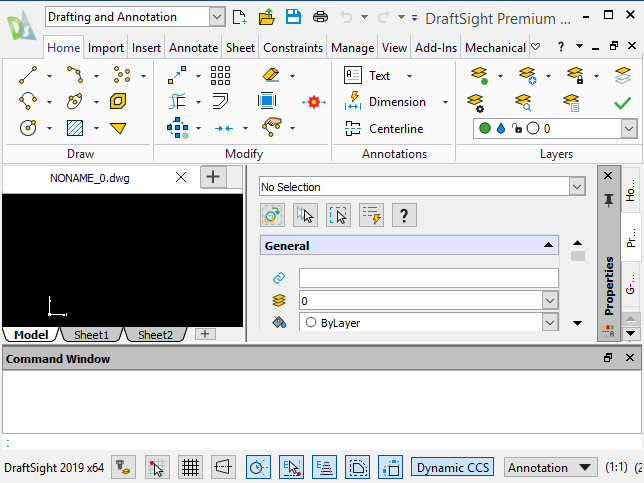 DraftSight is a 2D and 3D CAD solution for those professionals like engineers, architects and designers. The program gets 218 MB with its install package, it will take up some disk space to install and run on the computer. When you need to uninstall this program from your PC, please make sure all of its files and configurations will be cleaned out completely, especially those stubborn data in the installation folder as well as registry keys in the System Registry.
What are common issues of removing DraftSight
Cannot find the app's install folder as well as its uninstall process
Programs list of the Windows removing feature does not contain DraftSight program
Some DraftSight's files and registry keys cannot be deleted with the program itself
Computer and the removing process often freeze up and cannot complete
Optional ways to uninstall DraftSight thoroughly on PC
1. Remove it manually via Windows Programs and Features
Windows' built-in removing feature allows people to perform a manual removal for the program. However, if you want to get a complete removal, you should also take manual steps to clean out those vestiges which are still leaving on the computer.
Close DraftSight if it is still running on the computer
Click to open Start menu, and select All apps at the bottom
Scroll down and find DraftSight on the programs list, and right-click on it
Select Uninstall DraftSight, and you will access to Programs and Features on the computer directly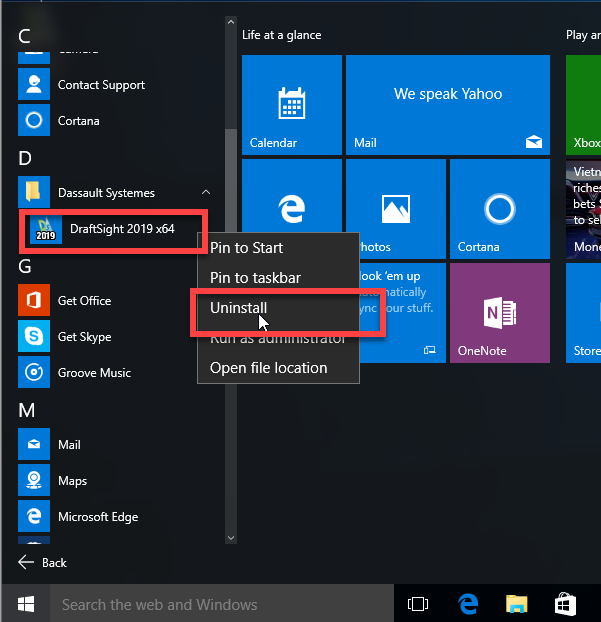 Select DraftSight on the list, and click Uninstall on the top menu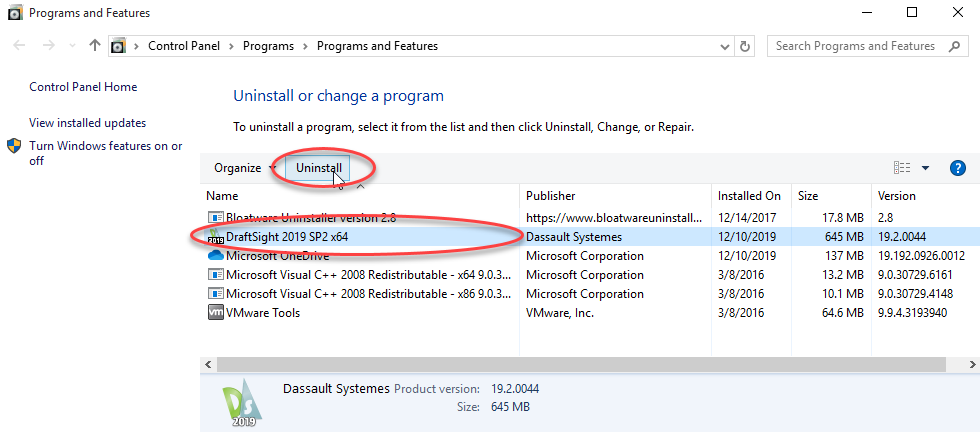 Click Yes to confirm the program removal, and the removing process will start

Wait for a few of minutes, when the removal get finished, exit the Programs and Features and restart the computer
After restart the PC, type "regedit" in the search box, and hit Enter key to open system Registry Editor
Unfold the registry groups and check them one by one, you will find some registry keys which are belonging to the DraftSight
Right-click on the Registry group or entry, and select Delete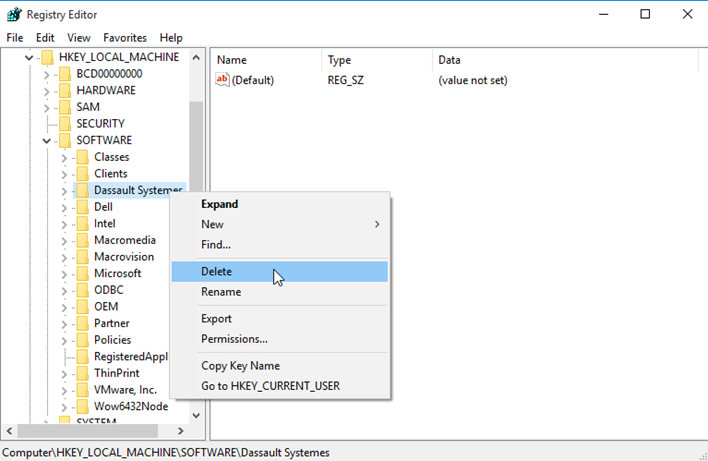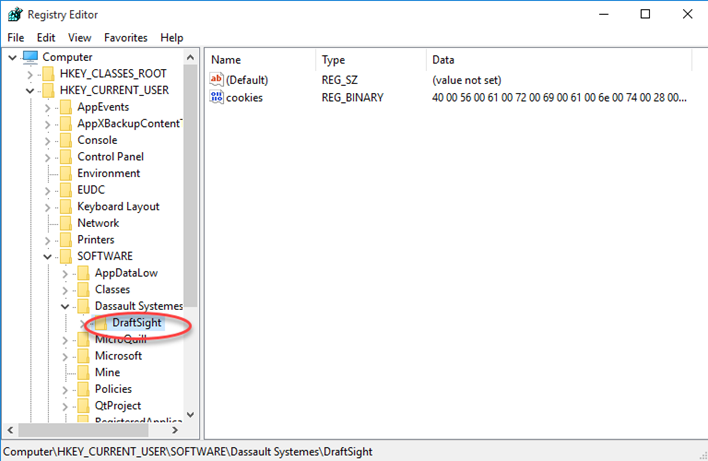 Last but not least, go to check and make sure the program's installation folder has been deleted from the computer.

2. Uninstall DraftSight with professional app removal tool
To completely remove the software in a few of easy steps, you can consider to take a professional remover to help you perform the uninstallation. The advanced removal way can totally scan all files from the computer, and then provides an automatic and strong removal for all files without leaving anyone. And Bloatware Uninstaller is a reliable one that you can take to perform the DraftSight removal effectively.
Launch Bloatware Uninstaller on the PC, you will see DraftSight available on its programs list
Select DraftSight, and go to click Run Analysis button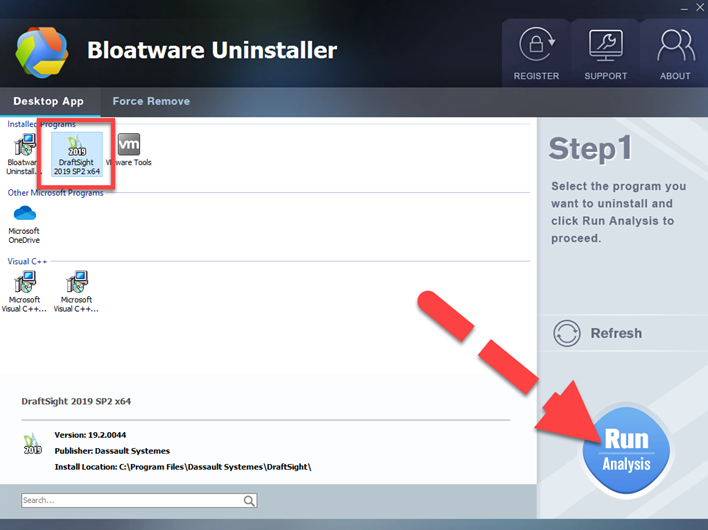 When all files detected on the list, click Complete Uninstall to start the removal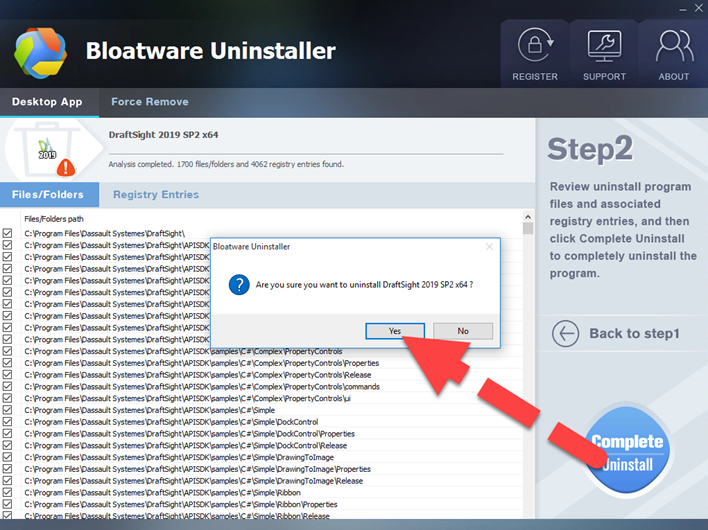 Click Yes to make sure you want to start the uninstallation
And then, the program removal will be completed in a few of seconds. After that, continue to click on Scan Leftovers button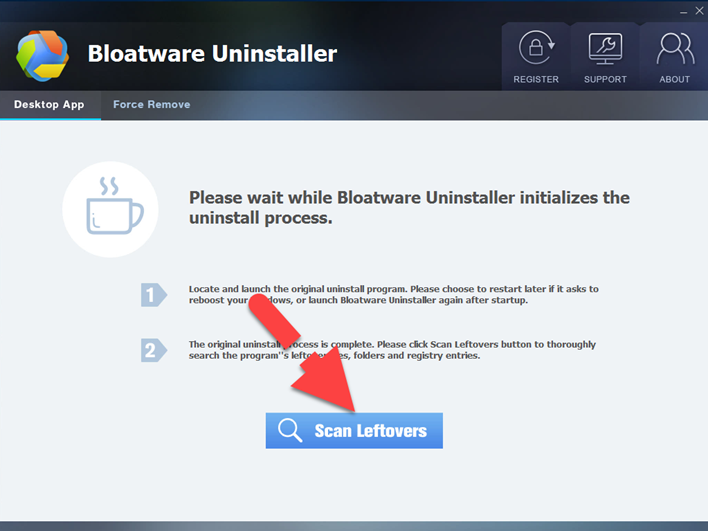 Last, click Delete Leftovers to remove all files, and you can restart your computer to get a system refresh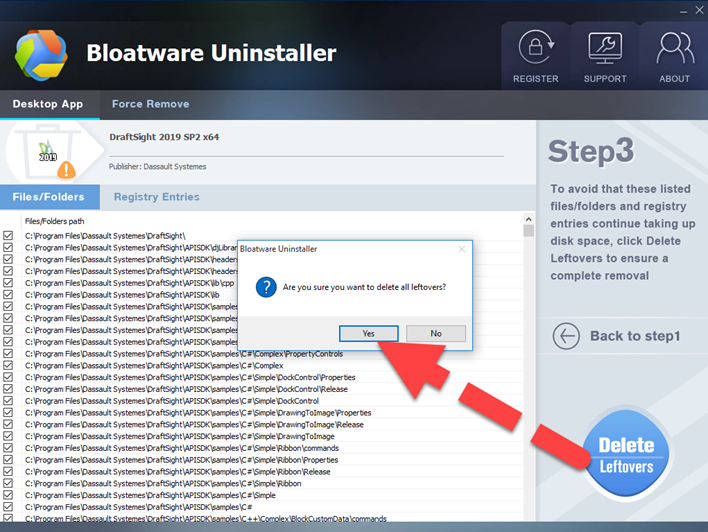 Download Bloatware Uninstaller from the follow button and try to uninstall DraftSight now: