How to Uninstall Folder Lock from Windows Completely?
Are you one of those people who desire to know how to uninstall Folder Lock program from a Windows based PC? Are you beginning Windows users wishing to get rid of Folder Lock completely? Are you anyone who is interested to know how a program's uninstall works, what are keys to succeed in a complete uninstallation and apply your knowledge in a practical uninstall task?



If you want to become comfortable about uninstalling and removing a program you need to have some basic understanding of the computer. Understanding the main tricks will enable you to uninstall Folder Lock or any other unwanted program in a correct manner. In this post, we will cover two methods in uninstalling to understand how a program's complete removal is done and more. You will be learning along the way and implement the steps to successfully uninstall Folder Lock from your Windows PC. Hence, continue reading to figure out these questions.
Folder Lock Overview
Folder Lock is a file encryption software that is dedicated in securing and encrypting all sorts of your files, data and personal privacy on your PC and portable devices. It is trusted by millions of users across the world and the downloads are countlessly. With it, users can easily lock files and folders in seconds, encrypt any files with the industry's top-end technology, sync and backup encrypted files and shred unwanted files without any hassle. Thus, if you are looking for an all-in-one solution to protect and encrypt your data on your PC, then this well-known Folder Lock software will be a good choice.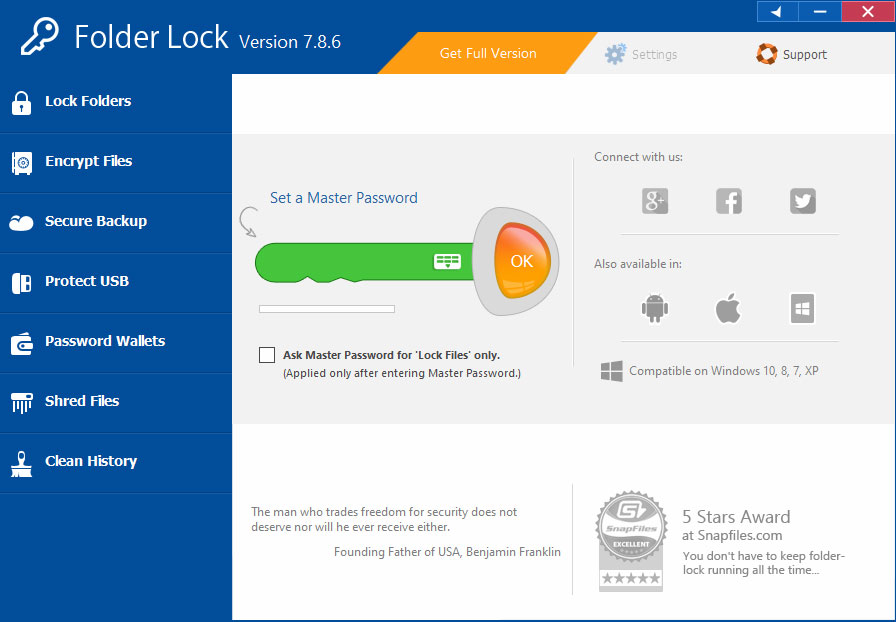 Features:
Folder Lock can lock your selected files to protect them from any unwanted access and files theft.
Folder Lock can protect your passwords from visibility, the access to your files, folders, drives, and more is blocked.
Folder Lock allows you to encrypt and lock your files and folders although you are in Windows safe mode.
Folder Lock is good at encrypting files, allows you to encrypt your privacy and confidential data through the high-end AES 256-bit military grade encryption technology. You can create a storage locker on your own to make sure your important files are well protected.
Folder Lock also is a backup solution, allows everyone to upload their private files and data onto a cloud server automatically, and nobody can access to your back-up files without your permission.
Folder Lock brings out the patent pending technology that delivers you a superb experience of end-to-end encryption and backup simultaneously.
Folder Lock can protect your USB and CD, all data stored in your USB drives are also well encrypted and protected. Furthermore, the protect CD/DVD option allows you to make all your lockers portable and even you can executable.
Folder Lock allows you to encrypt your confidential data like passwords, credit cards, debit cards and more using 256-bit AES encryption technology.
Folder Lock can protect your privacy from being the victims of identity theft.
Folder Lock allows you to clean history, shred and delete unwanted files permanently.
Methods for How to Uninstall Folder Lock from Windows
Wondering how to uninstall Folder Lock from a Windows based PC? We have two methods concluded here, which are the most used methods to uninstall a program from Windows. So, if you are one of those Windows users who are willing to learn and become capable of removing a program effortlessly, check out the methods here.
Manual Manner to Remove Folder Lock
The first manner tells you how to uninstall Folder Lock on your own, step-by-step beginner's guide to uninstall a program, find out and delete leftovers successfully. If you are interested in knowing how to uninstall a program in the manual manner, then this part is for you.
Step 1: To start uninstalling the target Folder Lock program, we should make sure it is quit on your PC, and nothing associated with the program is running in the Background. And this is very easy to do, simply right-click on the Taskbar > select Task Manager from the pop-up menu options.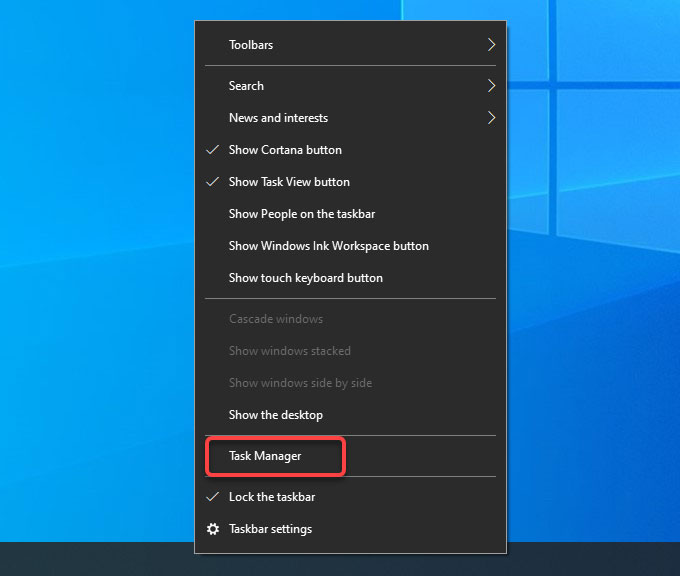 From the Task Manager window > select the Folder Lock program > click End Task.
Step 2: Right-click the Start menu > select Programs and Features or Apps and Features.
Please note: You will see Programs and Features at the top of the pop-up menu if you are on Windows 7. You will see Apps and Features at the top of the pop-up menu if you are on Windows 10.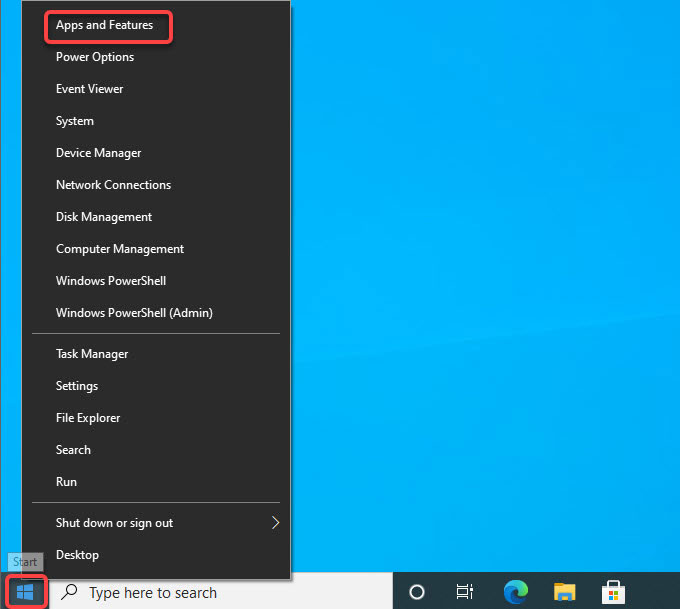 Step 3: Now, the Apps and Features window is presenting in front of you. If you are looking at the Apps and Features window, click the Folder Lock app that would like to uninstall > click Uninstall.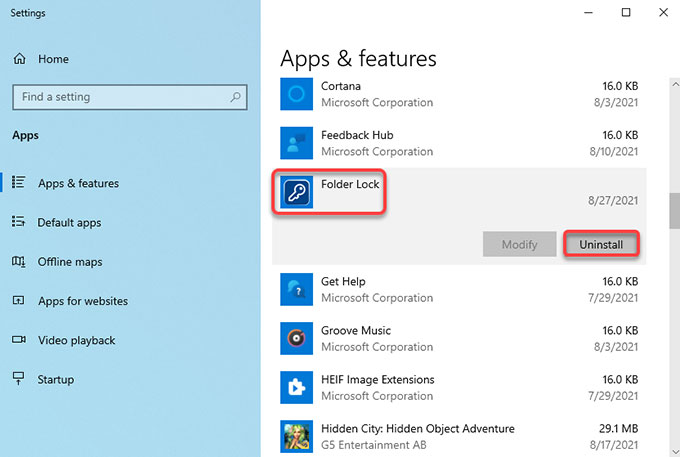 However, if you are on Programs & features window, scroll down to select the Folder Lock program and then click Uninstall.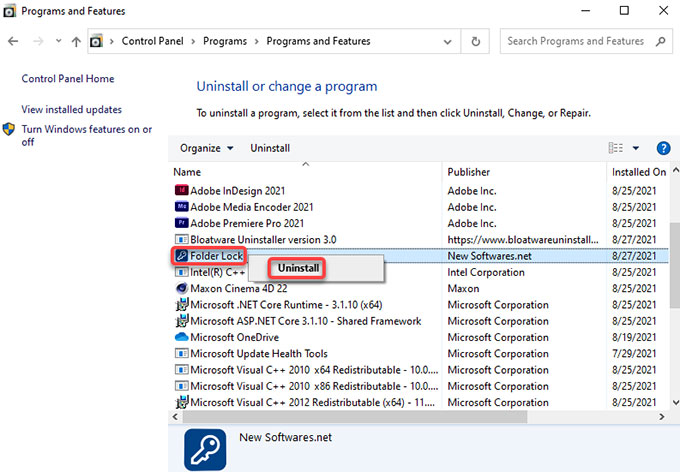 Step 4: Nextup, click Yes to make sure that you are ready to uninstall this Folder Lock app from your computer. Follow the pop-up prompts to get this app removed.
Step 5: It is the time to get rid of Folder Lock leftover files. Press Windows + R keys together to open Run > enter regegit in the open box and press Enter key.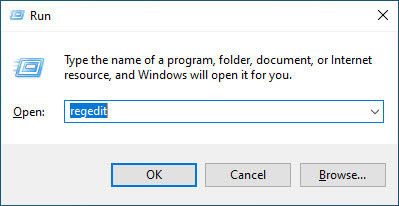 Step 6: Click Edit > click Find… fill in Folder Lock name > click Find Next. In the search results, find out and delete files relevant with the Folder Lock program. However, you should be careful when you delete a Folder Lock registry, any system entries deletion may bring you into more troubles.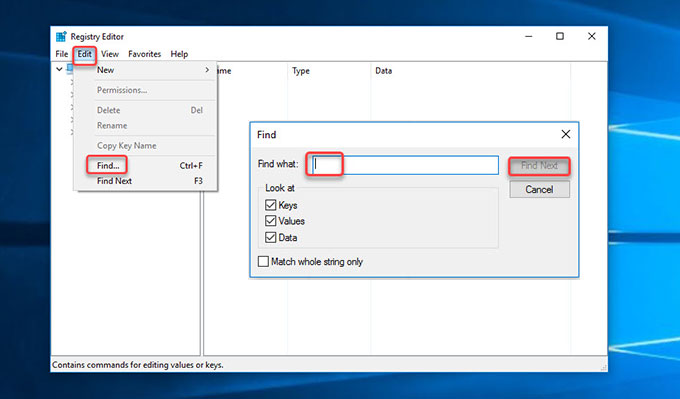 Uninstall Folder Lock Using Bloatware Uninstaller
The second manner is to use a professional uninstaller software called Bloatware Uninstaller, allows you to uninstall Folder Lock completely and easily, and even get all unwanted programs out of your life once and for all. Beyond that, you can also take advantage of the provided technical uninstaller to save a lot of time and efforts. I'm confident that this Bloatware Uninstaller will change the way you uninstall a program. You can uninstall any program that is difficult to uninstall automatically, and you don't have to be an IT expert to do it. Next up, let's look at how you can use Bloatware Uninstaller to uninstall Folder Lock right now.
Step 1: Launch Bloatware Uninstaller > select the Folder Lock program > click Run Analysis.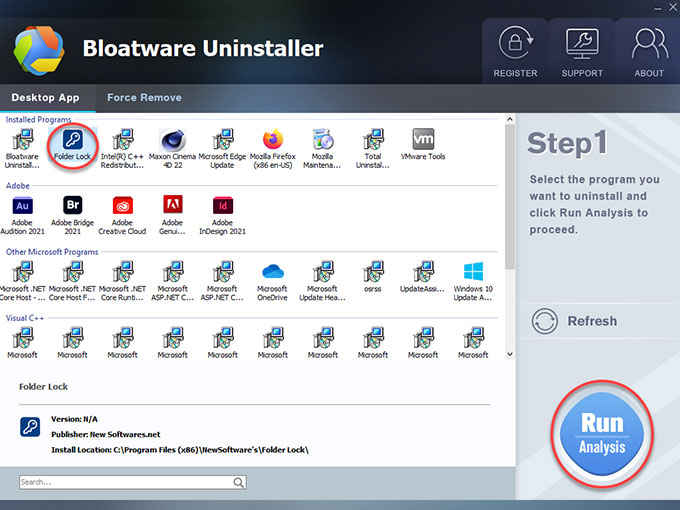 Step 2: Click Complete Uninstall > click Yes to continue uninstalling the Folder Lock program on your Windows computer.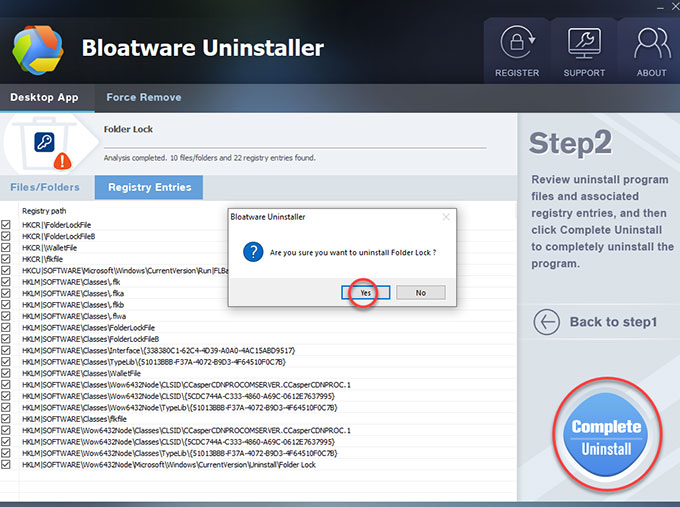 Step 3: Next, click Yes to make sure your device and all the its usage information will be remove from Folder Lock.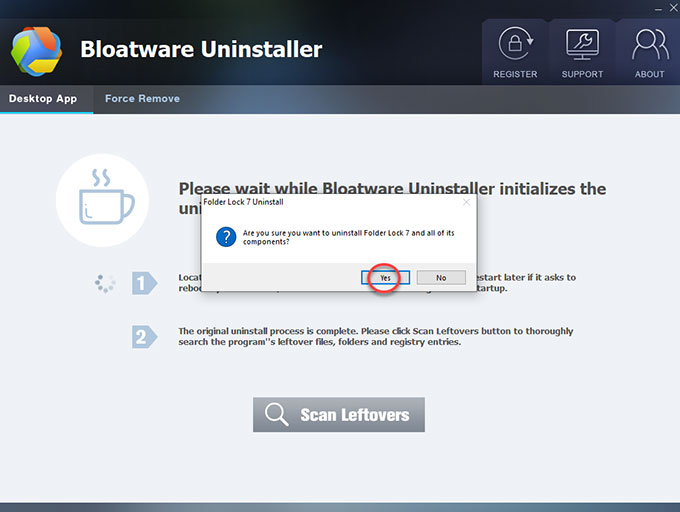 Step 4: Folder Lock has been uninstalled, then click OK > click Scan Leftovers to start deleting Folder Lock leftovers.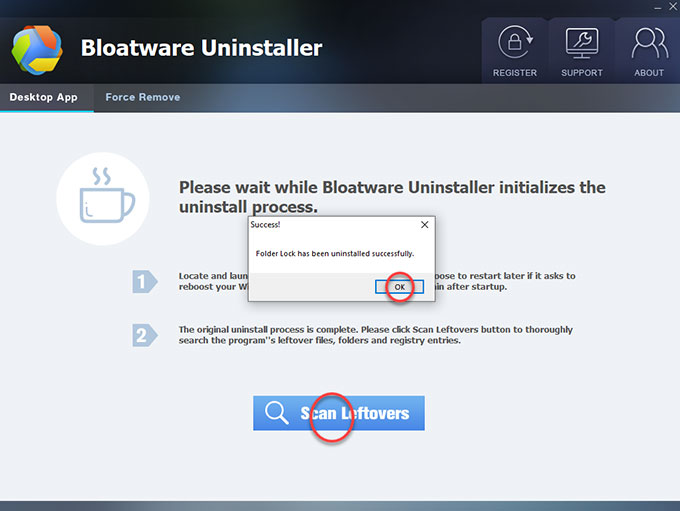 Step 5: Click Delete Leftovers > click Yes and Bloatware Uninstaller is deleting all leftover files and registry entries associated with the Folder Lock program.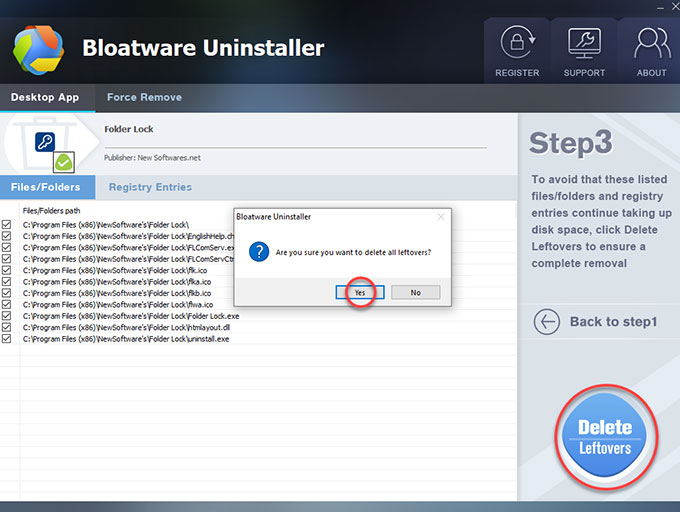 Step 6: Now, the Folder Lock program and all its associated files are completely uninstalled. Click OK > click Back to Step 1 to have a check. And then Restart your Windows PC to apply the change.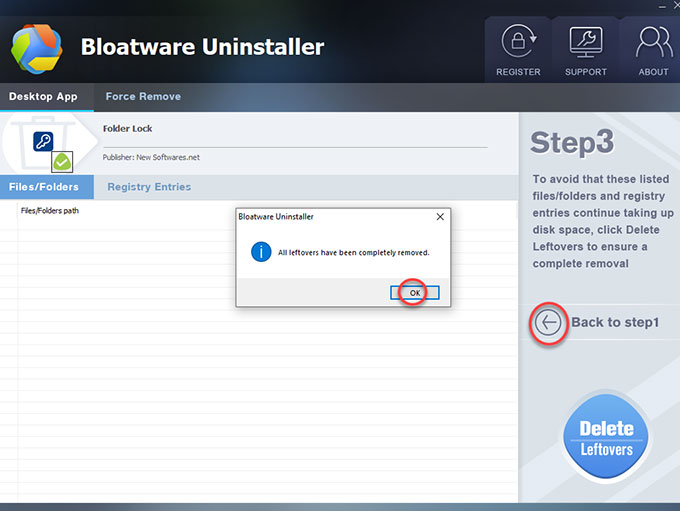 Video: You can refer to a simple video guide on how to uninstall Folder Lock using Bloatware Uninstaller:
At Last
By the end of the uninstall Folder Lock guide you will have understood how effortless you can be in removing an unwanted program from your PC. This guide is concluded for anybody, if you can see this post, and you will be benefit from this guide. And if you are looking to select a notable uninstaller tool to help you completely uninstall any program, don't miss out on giving this Bloatware Uninstaller a try.