How to Uninstall Qustodio from Windows Completely?
Are you confused about removing Qustodio parental control app for your PC? Do you just want simple and friendly expert guidance on how to easily and completely uninstall Qustodio, so you can finally remove any app that you never have to worry about a lot of useless files being left in your Windows? The ultimate step by step guide here will help you clearly understand how you can uninstall a Windows program easily and thoroughly.


Qustodio Overview
Qustodio is an optimal parental control program, the primary attention is to help each parent clearly know and understand their children in the digital world, well control the screen time, block adult content and useless apps, and safeguard them from harmful content online. So, it is born to make sure your children play, learn and grow in a healthy digital world. Qustodio also provides the GPS function which allows parents to track their kids' location and stop them from staying in an unsafe area. GPS tracking will be a great helper for those parents who want to pay close attention to their children's activities.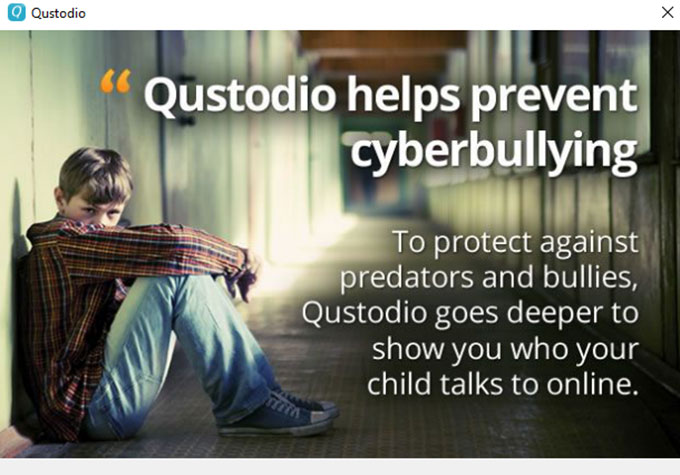 This Qustodio parental control app will show you rich functions and flexible tools on how to keep your children safe and protected with highly effective and positive online experiences. First, not all apps are good for your children. There are some apps that are actually doing harmful things behind the scenes without knowing. In this aspect, the Qustodio app can block inappropriate apps for your children and safeguard them in real-time. Besides that, Qustodio allows you to filter those unwanted apps and websites, and customize some carefully-selected apps for your child. As to popular social media websites or YouTube, Qustodio will help you monitor what searches your child focuses on and block harmful search requests directly.
Wondering What Methods are to Uninstall Qustodio?
I'll walk you through a step-by-step process to uninstall Qustodio from your Windows and give you the information you need to understand how these professional uninstaller apps make uninstall like a breeze. By taking the methods in this guide you will be confident in removing any unwanted Windows apps in person. So don't miss out on these two methods if you want to increase your capabilities to completely uninstall a Windows app.
① Remove Qustodio in Manual Way
This manual method is an actionable, step by step beginner guide to uninstall Qustodio app from Windows. You can follow to get rid of any unwanted app on your PC.
Step 1: To begin with the step by step manual removal method, we should quit the Qustodio program and stop it from running in the Background. It is very easy to get started, so right-click on the Taskbar > select Task Manager from the pop-up menu options. From the Task Manager window > select Qustodio > click End Task.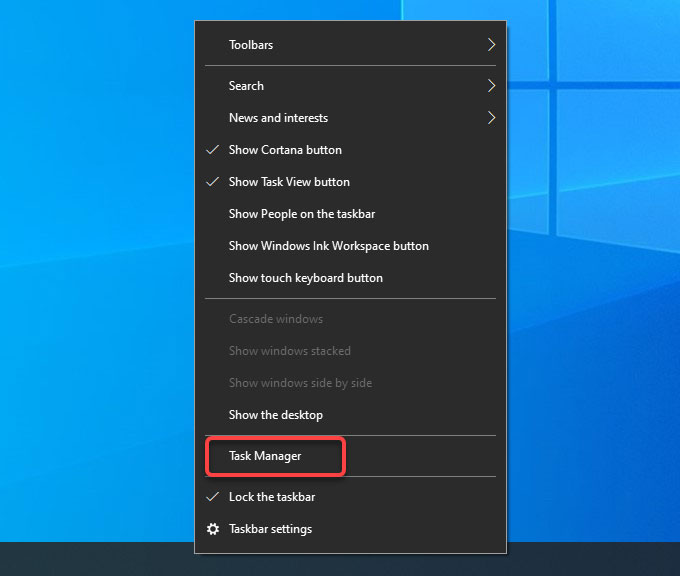 Step 2: Right-click the Start menu > select Programs and Features or Apps and Features on the top of the pop-up menu. (If you are on Windows 7, you'll get Programs and Features option at the top of the pop-up menu; if you are on Windows 10, you'll get Apps and Features at the top of the pop-up menu.)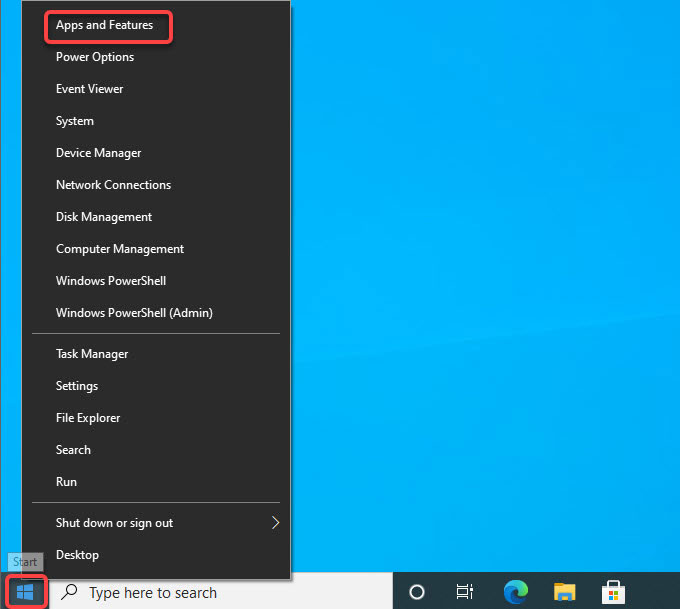 Step 3: Now, you are looking at the Programs and Features or Apps and Features window. If you are looking at the Programs and Features window, right-click the Qustodio program that want to uninstall > click Uninstall.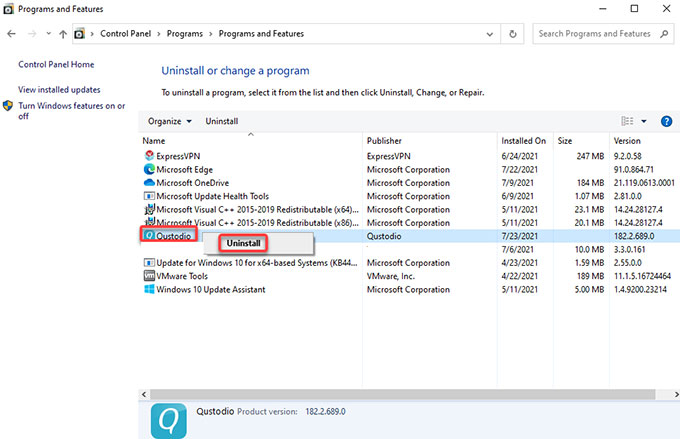 However, if you are looking at the Apps & features window, just need to click on the Qustodio program and select Uninstall.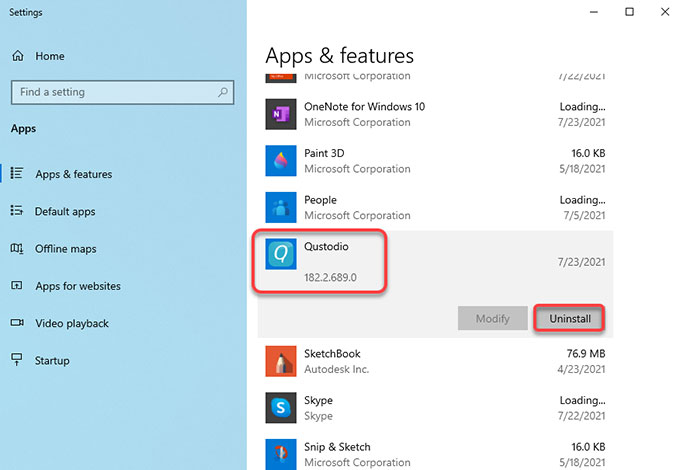 Step 4: From the Qustodio uninstall wizard, click Uninstall to confirm that you want to uninstall Qustodio from your computer. If it is needed, enter your email address and password to continue the uninstallation. And then Choose a reason for why you want to uninstall Qustodio. Next, follow the pop-up wizard to remove the program from your PC.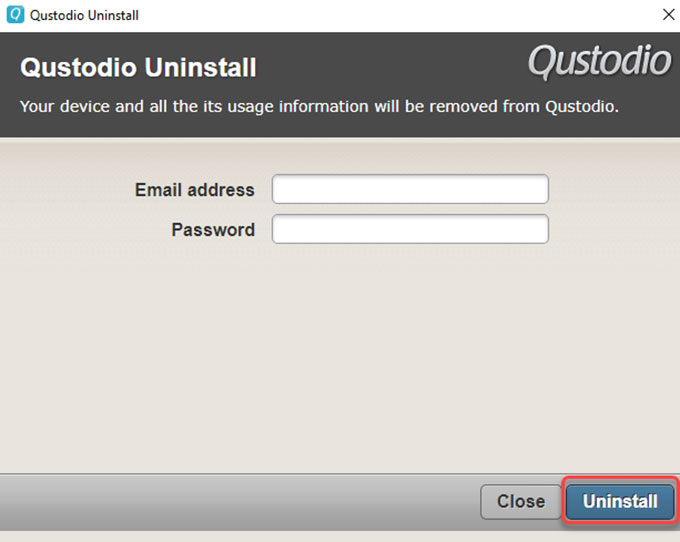 Step 5: It is the time to get rid of Qustodio leftover files. Press Windows + R keys together to open Run > enter regegit in the open box and press Enter key.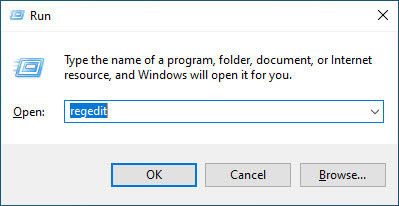 Step 6: Click Edit > click Find… fill in Qustodio name > click Find Next. In the search results, find out and delete files relevant with the Qustodio program. However, you should be careful when you delete a Qustodio registry, any system entries deletion may bring you into more troubles.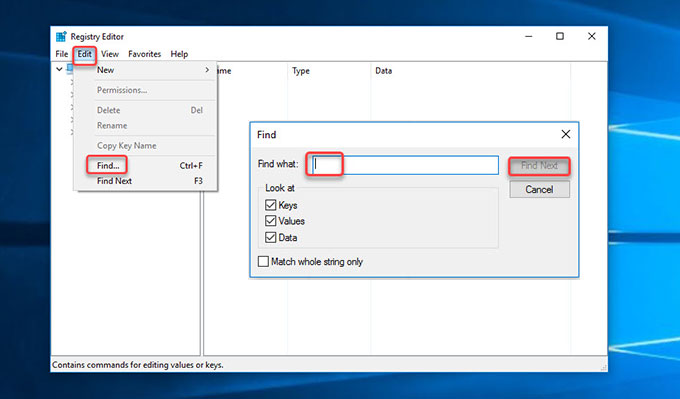 ② Uninstall Qustodio in Bloatware Uninstaller
We'll get how to take advantage of the notable Bloatware Uninstaller tool to uninstall Qustodio from your Windows PC easily and completely. The whole process only needs a few clicks, so it is very easy for any Windows users to get started.
Step 1: Launch Bloatware Uninstaller > click on the Qustodio software > click Run Analysis.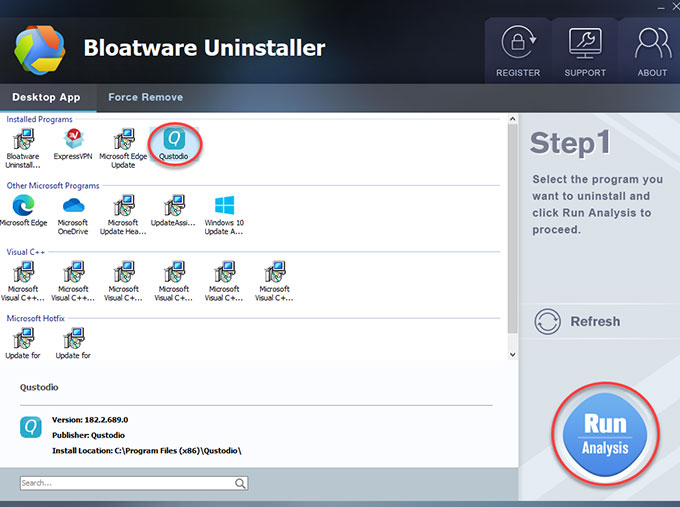 Step 2: Click Complete Uninstall > click Yes to continue uninstalling the Qustodio program on your Windows computer.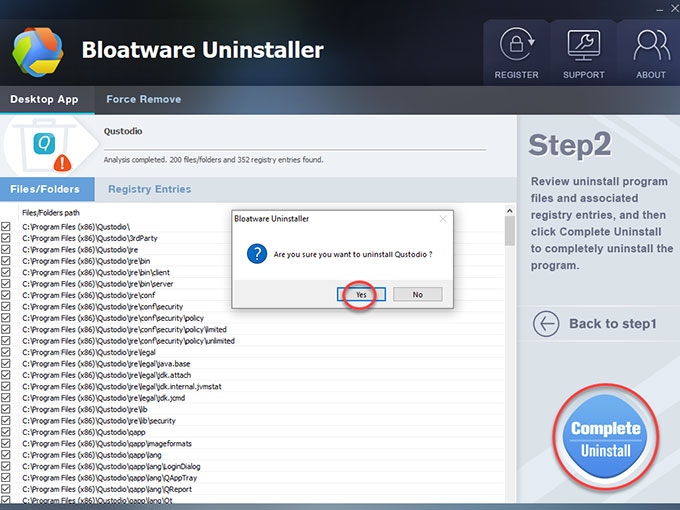 Step 3: Next, the Qustodio Uninsall window pops up, enter email address and password in needed. And then click Uninstall to make sure your device and all the its usage information will be remove from Qustodio.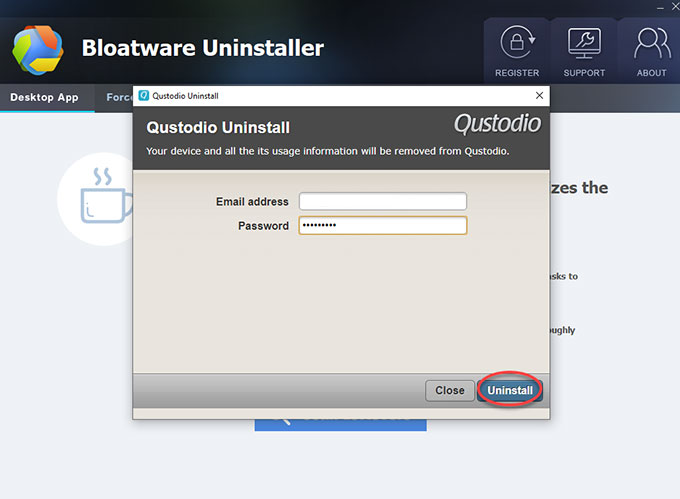 Step 4: Click Yes to confirm that you want to uninstall this Qustodio product right now. Nextup, click Scan Leftovers to scan and get rid of Qustodio leftovers.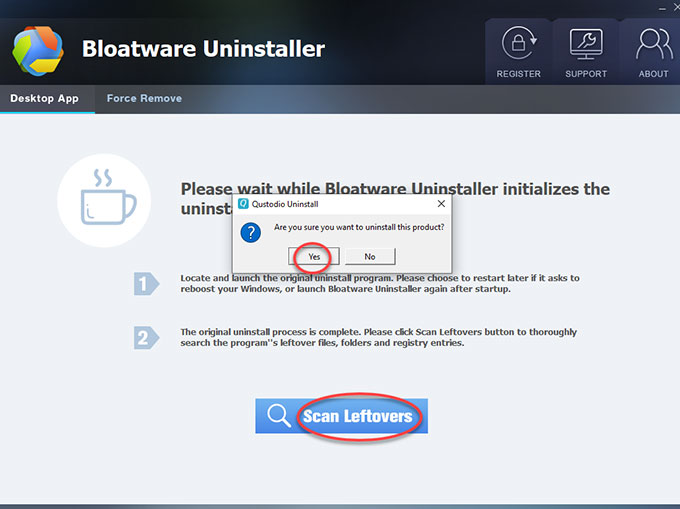 Step 5: Click Delete Leftovers > click Yes and Bloatware Uninstaller is deleting all leftover files and registry entries associated with the Qustodio program.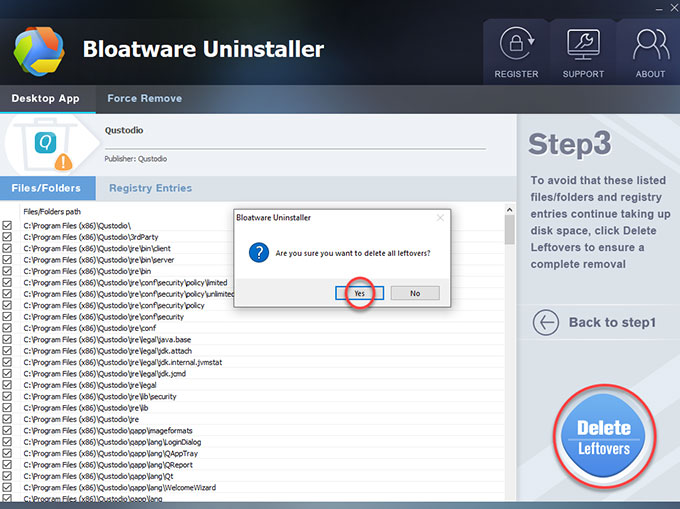 Step 6: Now, the Qustodio program and all its associated files are completely uninstalled. Click OK > click Back to Step 1 to have a check. And then Restart your Windows PC to apply the change.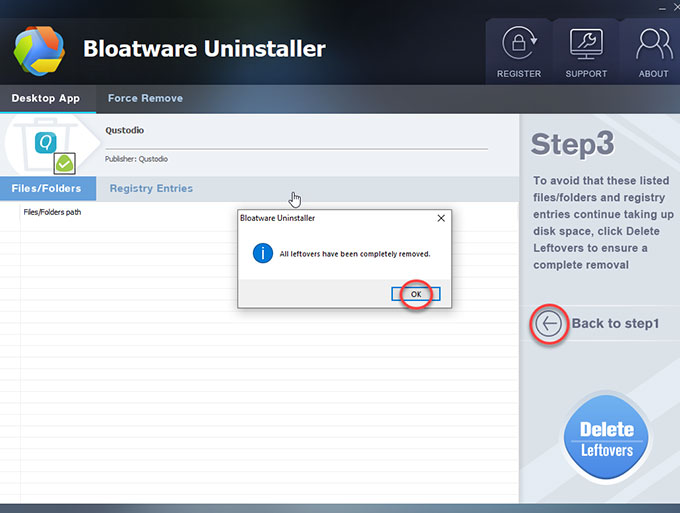 Also: You can refer to a simple video guide on how to uninstall Qustodio through the provided Bloatware Uninstaller:
Conclusion
By the end of the uninstall guide, you may have known how to uninstall Qustodio on a PC. Even if you don't have any experience, you can walk through the complete process since each step is clearly explained. However, if you still have some questions regarding how to completely remove a Windows app, we're here to help you.
P.S. If you take this Bloatware Uninstaller tool you will be effortless in removing any undesired apps for your Windows. You won't have to handle everything in person, you don't need to be technical to go through this manual guide. This tool will cover powerful functions that anyone can implement quickly. So, if you want to be able to uninstall Qustodio or any other apps productively, then this Bloatware Uninstaller app is your priority. You can simply click the download button below to get it in no time.