How Can I Completely Uninstall CyberLink PowerDirector, Easy Helper
"I tried to install CyberLink PowerDirector but the installation failed, when trying to reinstall it asks me to uninstall. There is no program to uninstall under add/remove programs and I was unable to uninstall from the directory. I deleted the directory and deleted registry entries of cyberlink and tried installing again and I have the same problem: Asks to uninstall it first. So, here how can I completely uninstall CyberLink PowerDirector before installing… any help would be appreciated, cheers."

Got problem to reinstall /uninstall CyberLink PowerDirector on PC? Find it quite dangerous to remove CyberLink PowerDirector, then read this instruction for better solution and completely get rid of CyberLink products.
In last story, we have gave the detailed solution to uninstall CyberLink YouCam, if you haven't read it, learn more from that:
How to Completely & Quickly Remove CyberLink YouCam
PowerDirector is a video editing application, and if you don't intend to do that you should remove it because it takes up a lot of room. makes it easy to fix lighting and color and to stabilize your video, the stabilization tool gives you the ability to fix rotational camera shake. There's also an enhanced-stabilization mode, which taxes your PC more.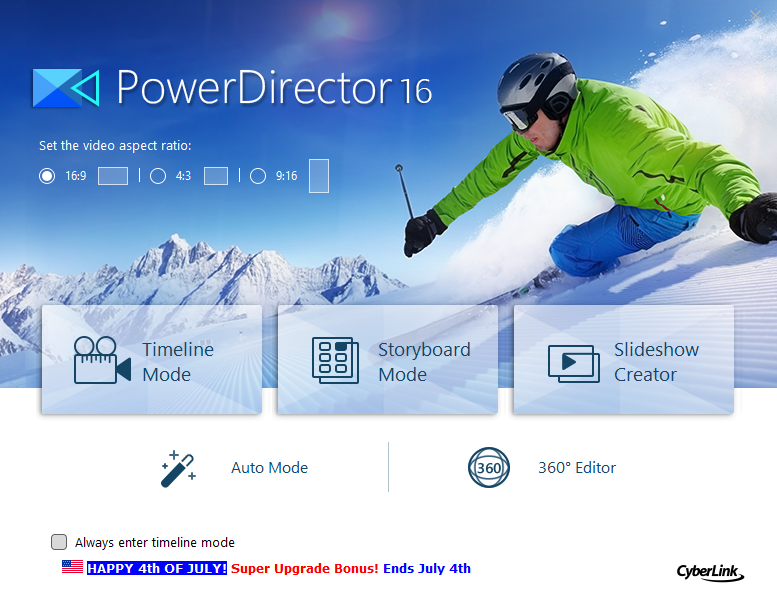 Usually people have these errors occurred during install:
Error: The product definition file lost.
Error 1402. Could not open key.
Error 1603. A fatal error occurred during installation.
Error 1612. The installation source for this product is not available. Verify that the source exists and you can access it.
Error 1706. Setup cannot find the required files.
Error: Can't load SKUtil.dll.
Error: Error applying transforms. Verify that the specified transform paths are valid.
And some met these problems when uninstall:
PowerDirector does not appear in the program list of Add/Remove Programs
The uninstaller of PowerDirectorcan cannot completely remove all associated files
There is some software that is not compatible with PowerDirector
There are many remnants left in the registry and hard drive
The .dll, .sys or other files shared with other software are deleted
The unins000.ex or uninstall.ex missed in the installation
Choose One Solution to Uninstall CyberLink PowerDirector
In that case, choose one solution you think the best that can resolve your problem perfectly from our recommendation. In order to uninstall CyberLink PowerDirector safely and faster, you should just follow the removal guides here to eliminate it step by step.
First, Choose Automated Tool to Uninstall CyberLink PowerDirector
Actually, there is a way to help you fast uninstall CyberLink PowerDirector from Windows, and it fits for most version systems, including Windows XP/Windows Vista/Windows 7/Windows 8.1/Windows 10 (32bit&64bit). Uninstall unwanted applications quickly and thoroughly, Bloatware Uninstaller makes it easy to remove the installed program you want from Windows system.
Try it now from here.
Follow the simple instruction of BU:
Step 1. First launch it and select CyberLink PowerDirector (the target) you want to remove in the installed programs list and then hit the green button of Run Analysis to begin remove it;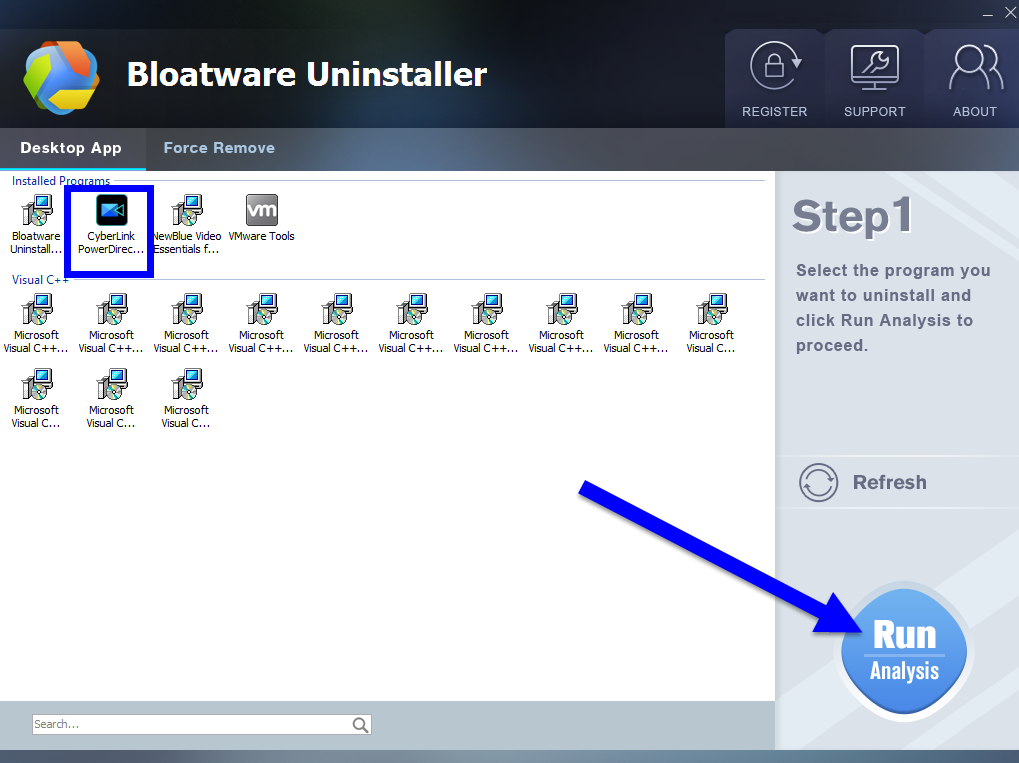 Step 2. Just wait for a second to let BU analysis CyberLink PowerDirector, and then easily press Complete Uninstall button to continue;
Step 3. Follow the uninstall direction to complete the auto process, click Yes to proceed and wait for a while until the Scan Leftovers button lights up, then click on it. Then, click on "Delete Leftovers" button to completely uninstall CyberLink PowerDirector.

More information to uninstall PowerDirector is in the video:
Second, Choose Manual Uninstaller to Uninstall CyberLink PowerDirector
Most people still use the default uninstaller of Windows first upon Automated Tool, but it still have chance to cause problem or even can't make it work. Otherwise, some might think it's risk or dangerous to uninstall CyberLink PowerDirector manually, so be careful when you have to use it without other option.

I. Negative the Windows default uninstaller
Click "Start menu" and run "Programs and Features".
This will directly show users with the built-in uninstall feature of Windows.
Find CyberLink YouCam from the list and then click on Uninstall /Change.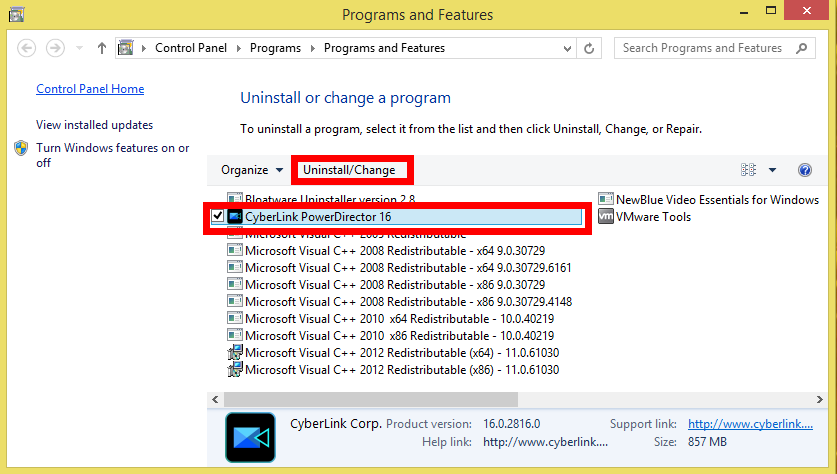 Click Yes to proceed removal until it finish;

II. Delete the Registry files
Click on the Start menu on the screen, negative Run;
Type regedit in the box and hit OK;
Then you will go to Registry Editor, delete the Registry keys related to CyberLink PowerDirector;
Or press Ctrl + F to negative Search box and type the key words CyberLink / PowerDirector / CyberLink PowerDirector in the box;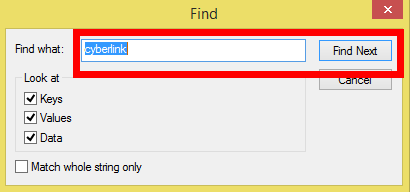 Hit Find Next, delete the target item when it shows up.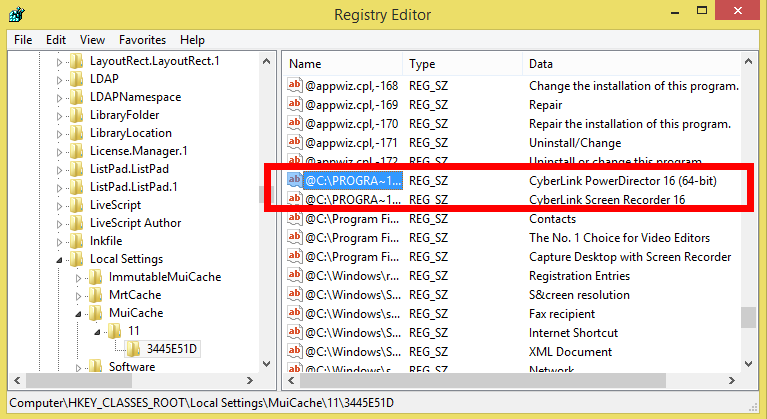 III. Remove the hidden folder
For complete removal, you can find the two hidden folders. But before you find them, you will need to enable the option "Show hidden files, folders, and drives" in File Explorer.
Here's what you need to do:
Click on Start < File Explorer and click on the "View" tab at the top.
Then click on "Options" on the right side of the screen and open it.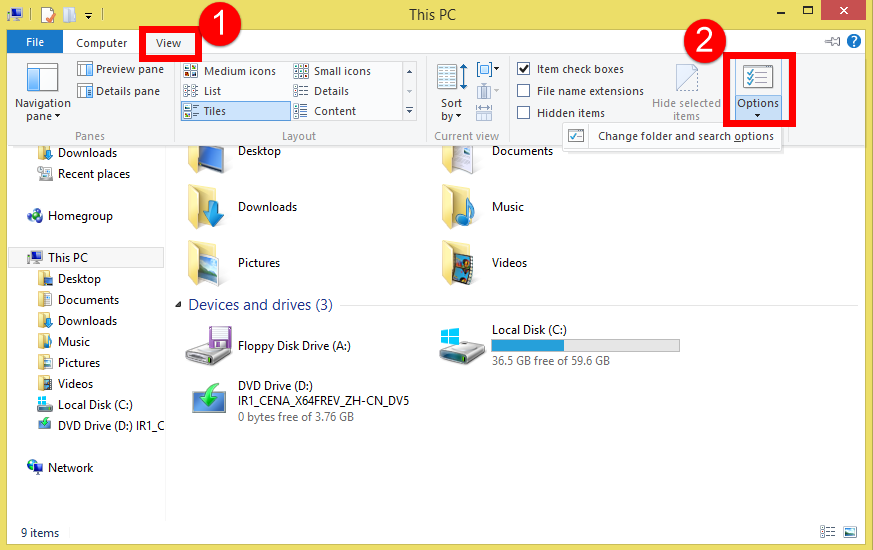 Then, inside the open window, click on "View" tab,
Enable the option "Show hidden files, folders, and drives";
Click on "Apply" and "OK".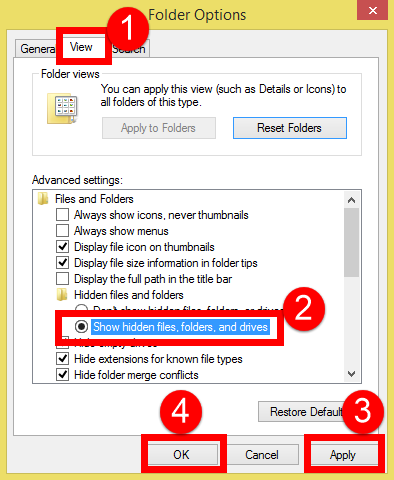 Then navigate to the hidden folder – C:\Users\username\AppData\Roaming\ CyberLink and remove it.
The second hidden folder contains user cache. It also must be removed. You will find it here – C:\Users\username\AppData\Local\ CyberLink.
IV. Clean Remained Folders in PC
In fact, after you have showed the hidden folder on PC, you can search for the leaving folders of PowerDirector to completely delete them.
Launch This PC;
Type the key word CyberLink PowerDirector in the search box;
Wait for a while to show out all folders;
Delete them.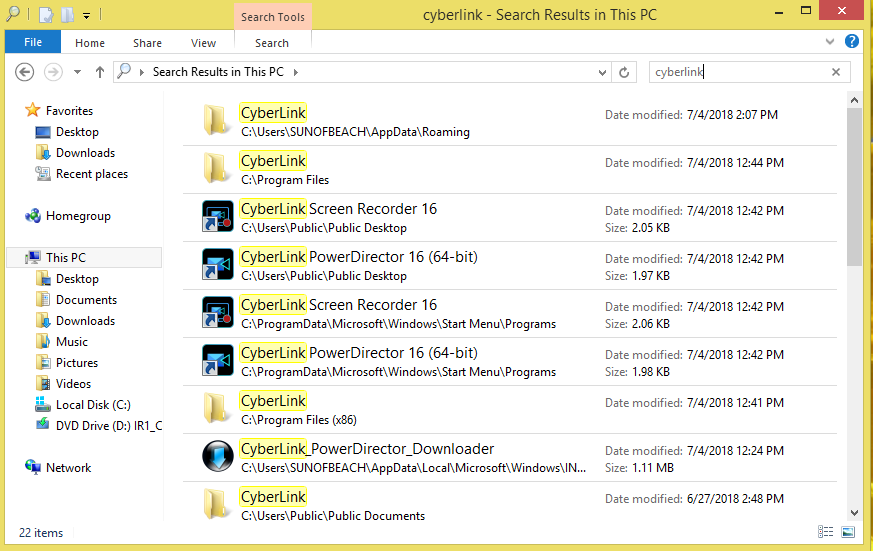 As soon as you remove the last folder, all the components of CyberLink PowerDirector will be removed from your computer, that means, you have successfully uninstall CyberLink PowerDirector by now.